Claudia Jordan fired from 'Real Housewives of Atlanta'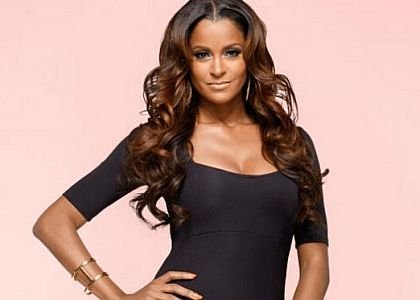 Atlanta has lost another peach. Model Claudia Jordan has been fired from the "Real Housewives of Atlanta," after one season on the show.
Jordan, 42, made a name for herself on the popular Bravo reality show when she went toe-to-toe with the show's queen bee, NeNe Leakes.
Their war of words got vicious. At one point, Jordan yelled at Leakes, "When you were my age, you had edges." Leakes fired back with, "You've been f--d by everybody in Hollywood. They done wore that out. What you got, this half-breed s--t? That's not in Atlanta. They ain't looking for you. You're a whore, you done slept with everybody."
Their feud lasted throughout the season and had Leakes upset and contemplating whether or not she wanted to be around "the girls" any more. It seems the suits at Bravo wanted to keep their star happy and Jordan was let go.
According to the Daily Mail, Jordan was blindsided by her dismissal. She posted a short Twitter message – 'Wait what?!?' – followed by several emojis crying tears of laughter.
Jordan may have lost this gig, but the former "Deal or No Deal" model still has her day job. She is a radio personality on the syndicated "Rickey Smiley Morning Show" and will appear in the film "The Substitute Spy" this fall, according to her website.
Season 8 of the "Real Housewives of Atlanta" begins filming in July.
Follow me on Twitter @ShondaMcClain.