Rutgers University–Camden cultural offerings for all ages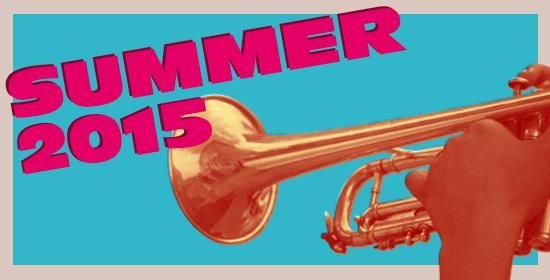 Thursday, July 30: Magic by Ed!
Enjoy this high-energy, interactive comedy magic show that appeals to kids and adults alike. Includes audience participation, music, and live animals.
STORYTELLING ADVENTURES FOR CHILDREN AND TEENS
Presented by the Rutgers–Camden Center for the Arts
You can't miss "Tall Tales with Kyle J." Everyone's favorite storyteller, Kyle Jakubowski, weaves his delightful word magic and captivates preschool-aged children through interactive storytelling. Each weekly session includes several different stories, which the children help to tell through call-and-response, creative movement, and other ways that provide engaged learning and encourage a love of words and an interest in reading. After the story, the children will create an artwork inspired by one of the stories. This year's theme: heroes!
Suitable for families with preschool-aged children or preschool groups ages 3 to 6. Group size is limited to 25 students.
Reservations are required. Contact Miranda Powell at 856-225-6202 ormiranda.powell@rutgers.edu. Programs are subject to change.
Story sessions are repeated two times each day: 10 to 11 a.m. and 11 a.m. to noon, at the Camden County Library's Nilsa Cruz-Perez Branch, on the Rutgers–Camden campus.
• Tuesday, July 7, 14, 21, and 28
• Tuesday, Aug. 4
BITS AND PIECES: SELECTIONS FROM THE RUTGERS–CAMDEN COLLECTION OF ART
Presented by the Rutgers–Camden Center for the Arts
Experience intimate two- and three-dimensional artworks in various media, each less than 24 inches in size. Selections from the Rutgers–Camden Collection of Art include work by regionally,nationally, and internationally acclaimed artists Peggy Bacon, Lee Bontecou, Salvador Dali, Leon Golub, Melaney Guernsey, William M. Hoffman, Lorna Simpson, William Zorach, and others.
July 6 through Aug. 7
Stedman Gallery Hours: Monday through Friday, 10 a.m. to 4 p.m., in the Fine Arts Building. Open until 8 p.m. for Third Thursday on July 16.
Source: Rutgers-Camden News Now