Rutgers University–Camden cultural offerings for all ages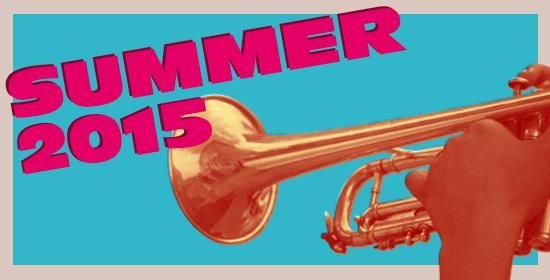 Children of all ages and adults can visit Rutgers University–Camden this summer and become immersed in arts and culture on campus.
Many of the offerings are free, and all are open to the public.
MALLERY CONCERT SERIES
Take a midday break and listen to live music performed by visiting professional artists. Free musical performances are offered on Tuesdays throughout the summer. Directed by Joseph Schiavo, clinical associate professor of music and associate dean for the Faculty of Arts and Sciences at Rutgers–Camden.
Noon in the Mallery Music Room, Fine Arts Building (second floor)
• Tuesday, June 9: Molly-Vivian Huang, piano
• Tuesday, June 16: Atlantic City Jazz Band
• Tuesday, June 30: Eric and Susan Polack and Guests
• Tuesday, July 7: Andrew Willis, piano, Helen and Harry Trautenberg: Memorial Concert
• Tuesday, July 14: Bice Horszowski, piano
• Tuesday, July 21: Quartet 33
AUTHOR READINGS AT THE 30TH ANNUAL RUTGERS UNIVERSITY–CAMDEN SUMMER WRITERS' CONFERENCE
Attend free readings by prize-winning authors of fiction, nonfiction, and poetry at the 30th Annual Rutgers University–Camden Summer Writers' Conference. Some of the nation's most talented contemporary writers will read at this prestigious annual conference. A Q & A session and reception with the authors will follow.
1 p.m. in the Stedman Gallery, Fine Arts Building
• Tuesday, June 23: Meghan Daum and Rafael Yglesias
• Wednesday, June 24: Daniel Bergner and Laura Kipnis
• Thursday, June 25: Lisa Sewell and Matthew Thomas
• Friday, June 26: Ellis Avery and Lisa Zeidner, professor of English at Rutgers–Camden
• Monday, June 29: Gregory Pardlo, 2015 winner of the Pulitzer Prize for Poetry and a 1999 Rutgers–Camden graduate
• Tuesday, June 30: Eduardo C. Corral and Paul Lisicky, assistant professor of English at Rutgers–Camden
• Wednesday, July 1: Conference participants
STAGE ADVENTURES FOR CHILDREN
Presented by the Rutgers–Camden Center for the Arts
The Stage Adventures series of performances provides a refreshing blend of live music, dance, and magic for your children or summer camp group. Performances are open to everyone and are especially recommended for youth ages 4 to 18 and their families. Groups are welcome.
Tickets: There is no cost associated with this programming, but reservations are required and are filled on a first-response, first-served basis. Contact Miranda Powell at 856-225-6202 ormiranda.powell@rutgers.edu.
10 a.m. in the Gordon Theater, Fine Arts Building. Please arrive 15 minutes prior to start time to be seated.
Thursday, July 9: Dinoman! Science Series—Dinosaurs
With magic, merry mayhem, and magnificent props, the audience is taken on a trip throughout the Mesozoic Era. How do we know dinosaurs were here? What is a fossil? How are they made? This program is fun and informative for all ages.
Thursday, July 16: Alborada Spanish Dance Theatre
Through dances, drama, and music, Alborada's passionate artistry reveals the multicultural fabric of Spanish culture. Join us for this dazzling display of beautiful traditional costumes and joyous flamenco dance and music.
Thursday, July 23: From Samba to Salsa
Join Josh Robinson and Alex Shaw on a journey through Latin percussion. This highly interactive performance invites the audience to join in.