LeBron James is underappreciated
Omar Tyree, NNPA Columnist | 6/8/2015, 6 a.m.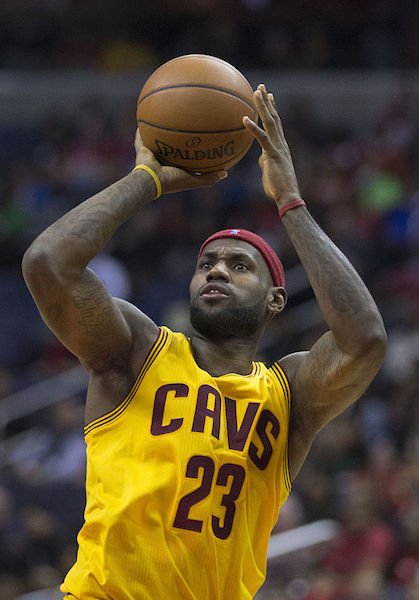 Unbelievable! That was my immediate response to the most talked about, scrutinized, celebrated, disrespected, revered and underappreciated professional athlete in the world – Mr. LeBron James – after his Cleveland Cavaliers soundly won the NBAs 2015 Eastern Conference Championship with a 4-0 sweep of the Atlanta Hawks.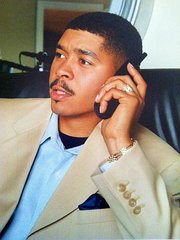 Are you kidding me? I know it was all wishful thinking for us to believe that Mr. James could return home to the state of Ohio and lead the lowly Cavaliers back to an NBA Championship — the same Cleveland Cavaliers who won the NBA Draft lottery in three out of the four years after LeBron had taken his "talents" to South Beach, Miami. Now to have him actually come back in one year and take them all the way to the NBA Finals it utterly amazing.
You talk about a Muhammad Ali knockout moment. Although the task at hand it not yet over, with a very serious Golden State Warriors team and an inspirational heartthrob gunner in Stephen Curry in the way, the Cavaliers have indeed shocked the world. And LeBron did it without the help of the new "big three," which was supposed to include the often injured Kevin Love and Kyrie Irving.
Instead, these new Cavaliers came to life with a pair of New York Knicks castoffs in mercenary shooter, J.R. Reed, and the underappreciated defensive specialist, Iman Shumpert — who has looked pretty impressive with his offense of late. They also inserted a contract hungry youngster in Tristan Thompson, who had lost his starting job to Kevin Love, and the big Russian center, Timofey Mozgov, who had resisted early trade rumors from Denver. I bet Mozgov, Reed and Shumpert are all happy they were shipped off to Cleveland to join LeBron James now.
These guys all made the difference down the stretch, including a scrappy, reckless and much maligned back-up point guard in Matthew Delladova. We top that all off with a European League champion head coach in David Blatt, the rookie NBA coach who had been torched a few weeks earlier by NBA analysts and sportswriters after he nearly bungled a late timeout call and an out-of-bounds play that could have lost Cleveland an important semi-final game against a very tough and loaded Chicago Bulls team.
Even old man shooter James "Popeye" Jones showed up to nail a few timely jumpers and snag a few rebounds for this surprisingly resilient and tough Cleveland Cavaliers team. He and former Miami Heat teammate, Mike Miller, followed LeBron over to the Cavs this past offseason, and were later joined by the veteran experience of Shawn Marion.
Wasn't there once a loud rumor floating around the NBA circles before LeBron left for Miami in his historic "Decision," that no one wanted to play in Cleveland? It was a small, cursed market, where you would never win anything, right? Nor did Mr. James have the Miami hardware of two championship rings to flaunt at that time to convince anyone otherwise. Now he does, and look at the results.