10 free things to do in New Jersey this summer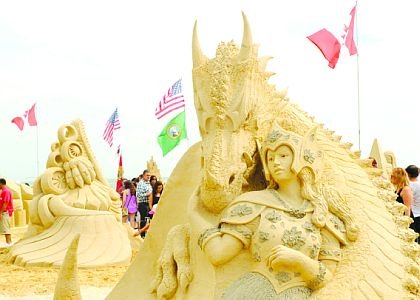 It is summer. Time for the annual family trek to the Jersey Shore where you could drop a small fortune on boardwalk entertainment and saltwater taffy, right?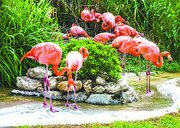 Well, you can go to the shore, after all, there is no better place to spend a hot day than under an umbrella on one of New Jersey's expansive beaches, running from Cape May to Sandy Hook; but, if you want to break out of the beach rut, there are so many things to do and see in the Garden State - and many of them won't cost you a dime, or only require a nominal fee.
Thrifty travelers know that having a good time does not mean you have to bust your budget and New Jersey is filled with hidden treasures – from family friendly zoos and modern museums to one of New Jersey's premiere cultural festivals – that make great day trips and keeps your money where it belongs, in your pocket.
Where the Wild Things Are
Cohanzick Zoo
Located in Bridgeton, Cohanzick Zoo is New Jersey's first zoo – welcoming visitors since 1934. Resting on 15 acres, this zoo is home to a variety of animals, such as peacocks, red foxes and a rare white tiger. And, at 2 p.m., every day, the zoo offers "Tiger Talk," where kids can watch the zoo keepers feed the tiger. The zoo also offers fun, educational programs and the cost to families – nothing. For children who are wild at heart, the Cohanzick Zoo provides a summer camp from July 6-31 with age appropriate activities for children ages 5 thru 14. For more information, visit cohanzickzoo.org/
Cape May County Park & Zoo
Lions, tigers and bears, are just some of the wild animals you will find at the Cape May County Zoo. Located on more than 85 acres of lush country gardens, this free attraction features more than 500 animals, representing more than 250 species. On Friday, June 26, at 5 p.m., visitors can enjoy a "Night Out with the Critters." The Cape May County Park & Zoo also offers a Zoo Camp for children, which allows them to become more familiar with animals and wildlife conservation under the supervision of well-trained camp staff.
For more information, visit www.cmczoo.com.
Art and Culture
Princeton University Art Museum
Princeton University is known for providing a top-notch education at a top-notch price. But, you may not know that the Ivy League campus is home to a fantastic museum – and the admission is free. The Princeton University Art Museum houses 92,000 works of art, ranging from ancient to contemporary with a focus on American, European and Latin American artists. The art is not just hanging on the museum's walls. One of the country's most significant collections of 20th and 21st-century art decorates the walkways and greenspaces on the museum grounds.
For more information, visit artmuseum.princeton.edu/
Atlantic City Historical Museum
Atlantic City is famous for its casinos, concerts and thriving nightlife. It also boasts the longest boardwalk in America, which is home to the Atlantic City Historical Museum. Located on Garden Pier at south New Jersey Avenue and Boardwalk, this free museum presented by the Atlantic City Free Public Library, is the perfect place to learn "more about the rich history and heritage of this one-of-a-kind seaside resort," according to its website. Permanent exhibits include "Atlantic City, Playground of the Nation," which guides visitors through Atlantic City's unique and storied history and the Al Gold Photography Gallery Exhibit, "Nucky's Empire: Atlantic City in the 1920s," which includes props and research materials used in the HBO series "Boardwalk Empire."