Car dealers charge exorbitant interest rates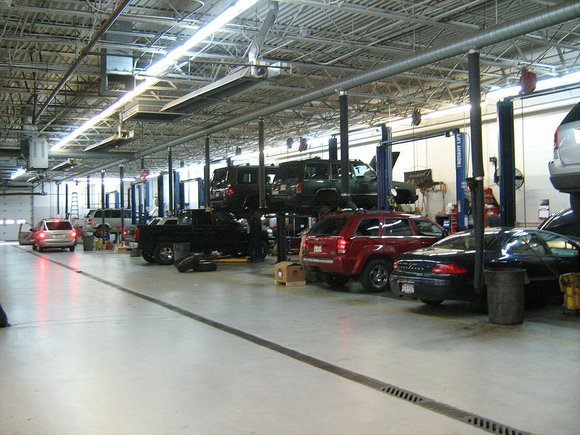 Research, court cases and enforcement actions have shown that consumers of color have their loans marked-up more often, and by a greater amount, than White borrowers with similar credit profiles. Data from a series of court cases settled a decade ago found that African American and Latino borrowers were twice as likely to be hit with a dealer interest rate markup, and that markup was on average twice as large as for a similarly-situated white borrower. Those lenders agreed to cap the amount of markup dealers could add to the interest rate for 10 years, and those agreements have all expired.
Additional CRL research showed that for borrowers of color, following the auto dealers' own advice on avoiding paying too much in markup does work. Car dealers insist that the interest rate is also negotiable, and that if consumers negotiate the rate like they do the price of the car the threat of overcharge disappears.
CRL data refutes that. According to a CRL-sponsored survey, borrowers of color reported attempting to negotiate the interest rate as much, if not more often, than white borrowers, and yet paid higher interest rates than similarly situated white borrowers. In fact, borrowers of color who negotiated the interest rate paid more than White borrower who did not negotiate.
Media accounts suggest that the CFPB and DOJ are working on several more cases alleging discrimination, and other bank regulators are also referring cases to the DOJ. A host of other enforcement agencies have also launched investigations into auto lending, including whether dealer markups have a discriminatory impact. A similar practice was banned in the mortgage market; it is long past time to end the same practice in the auto lending market.
Even though every forward stride deserves its own acknowledgement, the car lending market still lacks transparency and fairness for many consumers. Dealer interest rate markups are unfair and discriminatory, and we should not tolerate hidden fees that result in unfairness and discrimination in any financial marketplace.
Here's hoping that car sales will soon be more broadly and fairly transacted for everyone.
Charlene Crowell is a communications manager with the Center for Responsible Lending. She can be reached at Charlene.crowell@responsiblelending.org.