Black actresses make history with Emmy nods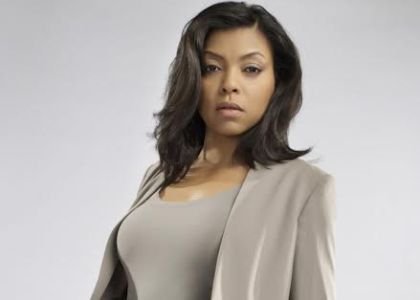 According to a recent analysis of network series by The Associated Press, "ABC, NBC and Fox now have a higher percentage of blacks in prime time than their percentage in the general U.S. population, a significant increase over a decade ago." That diversity was on full display when the 2015 Emmy nominations were announced on July 16.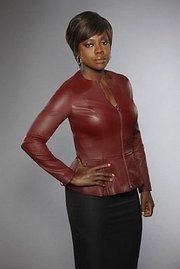 A slew of African-American actors nabbed nominations, including two of television's favorite leading ladies, Taraji P. Henson ("Empire") and Viola Davis ("How to Get Away with Murder"). The two will go head-to-head for Outstanding Lead Actress in Drama – the first time in Emmy history that two Black women have been nominated together, according to the Los Angeles Times. No Black actress has ever won.
Upon hearing of her nomination, Davis tweeted: "In great company with my sister @TherealTaraji! Also, @NiecyNash! Congrats to all on the outstanding work!
Queen Latifah's HBO biopic, "Bessie," also did well, scoring 12 nominations, including one for Latifah for Best Actress in a Limited Series or Movie; Michael Kenneth Williams, Outstanding Supporting Actor in a Limited Series or Movie and Mo'Nique for Supporting Actress, Limited Series or Movie.
"I'm just really, really happy that people received this film the way they did and my performance in it as well," Latifah told The Associated Press. "This was truly a labor of love and something people needed to see."
Also receiving nominations were Anthony Anderson ("black-ish") and Don Cheadle ("House of Lies") for Lead Actor, Comedy; Regina King, "American Crime" and Angela Bassett ("American Horror Story: Freak Show") for Supporting Actress, Limited Series or Movie; Uzo Aduba ("Orange is the New Black") for Supporting Actress, Drama; Cicely Tyson ("How to Get Away With Murder") and Khandi Alexander ("Scandal") for Guest Actress, Drama; Andre Braugher ("Brooklyn Nine-Nine") and Keegan-Michael Key ("Key & Peele") for Supporting Actor, Comedy; and Niecy Nash, "Getting On" for Supporting Actress, Comedy.
David Oyelowo, who was snubbed by the Academy Awards for his portrayal of Martin Luther King Jr. in "Selma," found redemption with his Emmy nod. He was nominated for Best Actor in a Limited Series or Movie for his work in HBO's "Nightingale," where he played a man suffering from a mental illness.
"I'm flabbergasted," Oyelowow told The Wrap. "… I'm just elated that not only myself was nominated, but the film as well. Everybody involved really took a risk in making such an unusual film, so to have that rewarded is very gratifying."
Rounding out the nominees were "Key & Peele" for Variety Sketch Series and "Beyoncé And Jay Z On The Run" for Special Class Program.
The 67th Primetime Emmy Awards air live on Sept. 20 on Fox.
Follow me on Twitter @ShondaMcClain.