Misty Copeland to make Broadway debut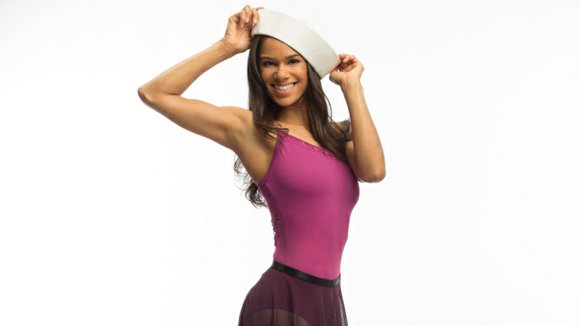 Misty Copeland has conquered ballet. Now, the history making dancer is preparing to take on the bright lights of Broadway.
Days after Copeland became the first African-American principal dancer at the American Ballet Theatre, she announced that she will make her Broadway debut in "On the Town," the 1944 musical by Leonard Bernstein. She will be dancing the role of Ivy Smith, a ballerina who charms three sailors on leave in New York. And yes, she will be singing, too.
Copeland, 32, who just finished her run as the lead in "Swan Lake" at the Metropolitan Opera House, told Time that her transition to the Great White Way all happened rather quickly.
"This is not something I ever thought I would do,'" she said. "If I'm going to be part of a Broadway show, I think this is the one."
"We are so thrilled to have Misty joining us at this momentous time in her career," producer Howard Kagan said in a statement. "'On the Town' has a long history of progressive, diverse casting which began with the creative team's casting of Japanese-American dancer Sono Osato as 'Ivy Smith' in the original 1944 production, in the midst of World War II, as well as featuring one of the first racially integrated ensembles. So it seems fitting that this incredible talent, who has broken through barriers in the dance world, will make her Broadway debut in this show."
Copeland added that she hopes her role in "On the Town" will expose ballet to a wider and more diverse audience than the one that usually attends ballet at the Metropolitan Opera House.
"It's kind of an eye-opener," she said. "It's about bringing them into the dance world and showing them that they can be part of it too, and opening up their dreams."
Copeland joins the cast of "On the Town" at the Lyric Theatre from Aug. 25 to Sept. 6. She will perform on Saturdays and Sundays.
Follow me on Twitter @ShondaMcClain