Discriminatory auto loans bring Honda purchasers $24M restitution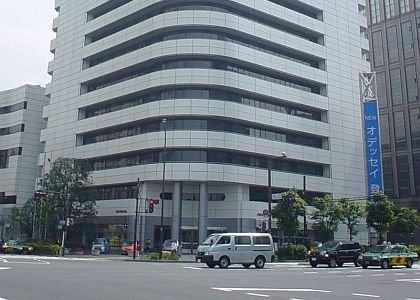 Car lending is on the rise, and rising with it is a hidden, unfair, abusive and discriminatory practice: car dealer interest rate markups.
Surveys show that at least two-thirds of Americans have no idea it happens. A decade ago, the largest auto finance companies settled landmark cases alleging discrimination in auto lending.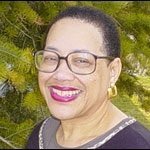 Recent enforcement actions suggest that discrimination and unfairness still exist in the auto lending market. And, since 80 percent of the cars financed in the U.S. are financed through the dealer, this hidden practice is a huge threat.
Honda Finance Corporation (HFC) has agreed to pay $24 million in restitution to borrowers of color as a part of a settlement with the Consumer Financial Protection Bureau (CFPB) and Department of Justice (DOJ), after investigators discovered HFC's policy to allow dealers to mark up the interest rate resulted in borrowers of color paying more in interest than white borrowers.
Unfortunately, Honda's discriminatory auto practices are not an isolated incident.
An earlier settlement that CFPB and DOJ' reached with Ally Bank, in which Ally agreed to pay $98 million in civil penalties and restitution, to settle claims of discrimination. Black, Latino and Asian-American car buyers who financed with Ally paid more in interest on their loans than similarly-situated white borrowers due to car dealer interest rate markups.
In September of last year, CFPB revealed that several lenders agreed to pay more than $50 million in fines and restitution due to supervisory examinations that revealed issues of discrimination. And, a recent settlement between the DOJ and Evergreen Bank found similar disparities in Evergreen's motorcycle lending portfolio, also due to dealer interest rate markups.
Consumer advocates welcomed the enforcement actions but cautioned that more work still needs to be done.
"We continue to believe," said Chris Kukla, CRL Senior Vice President, "that the only effective way to completely eliminate the discriminatory impact and the unfairness of hidden dealer interest rate markups is to end the practice altogether."
"This is a step in the right direction and we urge the CFPB and DOJ to continue pursuing the remaining cases," Kukla continued. "However dealer interest rate markups remain an unfair and hidden practice with continued potential for discrimination. CFPB and DOJ must vigilantly monitor the data for discriminatory or unfair impact and act swiftly if and when that impact occurs."
For the moment, however, Richard Cordray, CFPB's Director will mark the progress made as the journey towards fair lending continues.
"Honda's proactive decision to move to a new pricing and compensation system demonstrates industry leadership and represents a significant step towards protecting consumers from discrimination," observed Cordray.
Dealer interest rate mark-up is the practice of adding extra interest to a consumer's loan--dealers pocket this difference as compensation.
How does it work in practice?
A borrower qualifies for a loan at 5 percent; but the dealer raises it by as much as 2.5 percent more. The dealer tells the consumer, "Great news! We got you a great rate of 7.5 percent!" The dealer then collects a large bonus payment, up to a thousand dollars or more, when it sells the loan to a lender. The borrower gets stuck with higher car payments for the life of the loan.