Election of Black leader helps redeem Episcopal Church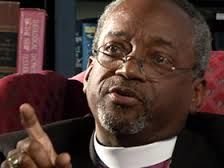 NEWS ANALYSIS
WASHINGTON (NNPA) – The recent election of Bishop Michael Curry as the 27th presiding bishop of The Episcopal Church – the first African American to hold the denomination's highest office – to succeed the church's first female presiding bishop is expected to help atone for the church's failure to take a more active role opposing slavery and Jim Crow laws.
Curry, bishop of the North Carolina Diocese since 2000, was easily elected presiding bishop of the 2.5 million congregation on June 27 at St. Mark's Cathedral in Salt Lake City, capturing 121 of 174 votes in a four-person race. Prior to moving to North Carolina, Curry served 12 years as rector of St. James Church in Baltimore.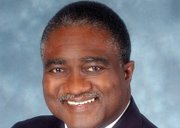 Recalling the election of Bishop Katharine Jefferts Schori nine years ago as the church's first female presiding bishop, Curry said: "It was an experience of the Holy Spirit, for real … And today I had that same feeling. And I think that's a sign of our church growing more deeply in the spirit of God and the movement of God's spirit in our world."
He explained, " … My election is a reflection of that same thing. That's exciting. That's a combination of God and us working together and that is a church willing to grow and being all that God dreams for it to be."
With roots in the Church of England, the U.S. Episcopal Church is a branch of the 80 million-member Anglican Communion. Like many denominations, the church is facing declining membership, down 18 percent over the past decade.
"In this day and this time, the church can no longer wait for the congregation to come to it," he said. "The church must go where the congregation is and share the gospel."
In sharing the gospel, the church continues trying to shed part of its past.
According to a report by the Episcopalian Anti-Racism Commission, published in March, "Even though the southern dioceses seceded from The Episcopal Church during the Civil War, the northern dioceses did not acknowledge any formal separation, nor did they confront the so-called 'conflict of conscience' that led to the erection of The Episcopal Church in the Confederate States.
"North and South reunited in a gentleman's agreement not to address the racial issues that had split other denominations. While black parishes in the northern dioceses thrived on internal resources, despite what one observer called 'the arrogance of white liberals,' Southern patrimony, made it virtually impossible for Episcopalians…to recognize those formerly in bondage, indeed those who they had previously owned, as equal citizens under the law."
In the mid-60s, the church made a special effort to diversify its leadership.
"Executive Council membership was expanded to include four minority representatives, two of which were to be nominated by the Union of Black Clergy and Laity (UBCL)," the report stated. "The Church's ability to see racism in its own behavior and institutional practices could only have occurred because governance changes ensured the presence of new diverse voices. Nonetheless, change in the programmatic management at the Church's headquarters was slow to recognize institutional racism."