Supreme Court ruling preserves key fair housing tool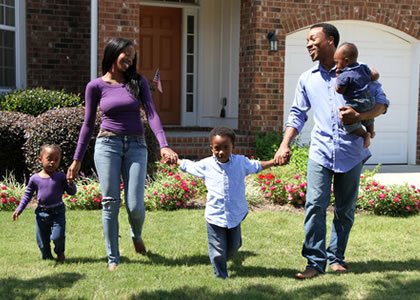 A long-awaited decision by the United States Supreme Court led to a June 25 ruling that preserves the usage of 'disparate impact', an important legal principle sometimes known as the discriminatory effects standard. The majority opinion held that housing discrimination under the nation's 1968 Fair Housing Act (FHA) occurs by effect -- as well as by intent.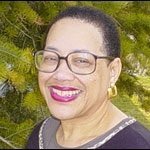 Writing the decision, Justice Anthony Kennedy concluded, "[S]ince the passage of the Fair Housing Act in 1968 and against the backdrop of disparate impact liability in nearly every jurisdiction, many cities have become more diverse. . . .The Court acknowledges the Fair Housing Act's continued role in moving the Nation toward a more integrated society."
Joining Justice Kennedy to form a 5-4 majority were Justices Stephen G. Breyer, Ruth Bader Ginsburg, Elena Kagan, and Sonia Sotomayor.
Although in 2013 the federal Department of Housing and Urban Development (HUD) codified the use of disparate impact through its rule-making process, the case of Texas Department of Housing and Community Affairs v. The Inclusive Communities Project, Inc., had its oral arguments on January 21. The decision was awaited by consumer advocates and mortgage industry professionals alike.
Among civil rights and housing advocates, the decision was as widely applauded as the number of amicus or "friend of the court" briefs that were filed. The lengthy list of briefs came from diverse organizations including AARP, Hope Enterprise Corporation, Howard University School of Law Housing Clinic, Judicial Watch, Lawyers' Committee for Civil Rights Under Law, NAACP Legal Defense and Education Fund, National Black Law Students Association, the National Fair Housing Alliance and the Center for Responsible Lending (CRL).
"When Americans are denied equal opportunity to housing, they are denied access to good jobs, quality education, safe streets, transit, and a clean and healthy environment, all of which are critical to leading healthy and prosperous lives," said Wade Henderson, president and CEO of The Leadership Conference on Civil and Human Rights.
"We have observed, documented, and reported on disparate impact in mortgage lending, auto lending, student lending, and a suite of other financial services," said Mike Calhoun, CRL president. "We have witnessed what happens when a single community cannot access such credit - and we know that these consequences are indicative of deeper, more systemic, more troubling realities in lending practices."
Calhoun's claims are strongly substantiated by the recently-released 2015 State of the Nation's Housing from Harvard's Joint Center for Housing Studies. In part the report states, "And despite the [housing] rebound in much of the nation, a number of minority and low-income neighborhoods remain severely distressed."
The report's data points further illustrate the disproportionate problems faced by consumers of color:
§ As of 2014, the homeownership rate for minorities remains 25.5 percentage points lower than that of Whites;
§ More than 40 percent of Latino and Black households with mortgages report paying interest rates above 5 percent, compared to less than a third of white and Asian/other minority households;
§ Housing wealth represents a much larger share of the net worth of the typical Black or Hispanic homeowner - 58 percent, than of the typical White homeowner - 37 percent; and