Toward a more perfect union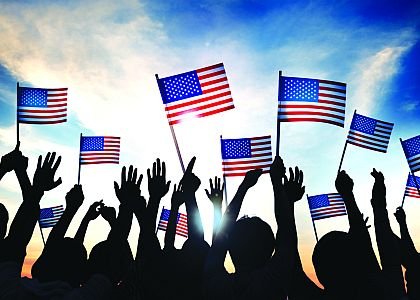 This month Americans celebrate Independence Day, also known as the Fourth of July, with family picnics, patriotic themed parades, and dazzling fireworks.
Many will take this time to celebrate the separation of the United States from Great Britain, marked by the United States' declaration of independence on July 4, 1776.
For others this is also a time to reflect on the hard-fought rights won through the Civil Rights Movement, the Women's movement and other social struggles so that all Americans can enjoy freedom, justice and equality.
This should also be a time to not only reflect on the past but to look at America's present and future.
How do we reach a more perfect union?
What does it say about the state of America today when the NAACP, the nation's oldest civil rights organization, brings it annual national convention to Philadelphia, the birthplace of the nation, this month and this year's convention theme is "Pursuing Liberty In the Face of Injustice."
This convention occurs a few weeks ahead of the kick off of the NAACP's America Journey for Justice – a series of direct actions that will take place along the 850 mile route from Selma, Alabama to Washington, DC--through Georgia, South Carolina, North Carolina and Virginia to highlight vulnerable communities subject to regressive voting rights tactics.
"Our lives, our votes, our jobs and our schools matter," said Cornell William Brooks, president of the NAACP.
Last month, Minister Louis Farrakhan of the Nation of Islam announced that the theme of the 20th anniversary of the Million March in October will be "Justice or Else," in response to police murdering unarmed black people in Ferguson, Missouri, New York, Baltimore, and elsewhere.
What does it say it about the state of America's politics when last month, Hillary Rodham Clinton accused potential Republican presidential rivals of trying to make it more difficult for millions of Americans to vote.
Clinton directly criticized Republican presidential hopefuls, Scott Walker of Wisconsin, Jeb Bush of Florida, New Jersey Gov. Chris Christie and former Texas Gov. Rick Perry.
She described those current or former governors as members of a GOP vanguard that has made it more difficult for students to vote, cut the numbers of days set aside for early voting and demanded voter ID provisions.
"Today Republicans are systematically and deliberately trying to stop millions of American citizens from voting," Clinton said at historically Black Texas Southern University. "What part of democracy are they afraid of? I believe every citizen has the right to vote and I believe we should do everything we can to make it easier for every citizen to vote."
Several Republican-controlled state legislatures have passed stricter laws on voting that would make it more difficult for some traditionally leaning Democratic groups to vote.
Clinton said under Walker, Wisconsin requires proof of residency except for overseas and military voters. The state shortened the early voting period and increased residency requirements.
She said that in New Jersey, Christie had vetoed a bill to extend early voting. Clinton said as Florida's governor, Bush had conducted a "deeply flawed" purge of eligible voters, by having the names of people who were mistakenly thought to be felons removed from voting rolls.