Educator says to Keep King Dream Alive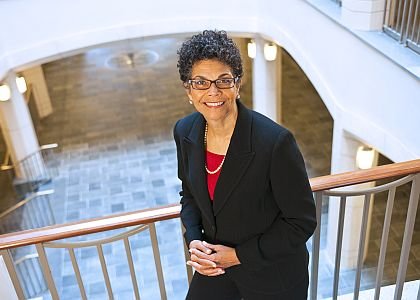 More than 60 people attended the Annual Martin Luther King Jr. Luncheon last week in Princeton hosted by the African American Chamber of Commerce of New Jersey (AACCNJ). Rutgers University Chancellor Phoebe Haddon was the keynote speaker.
The keynote address was entitled, the Transformational Power of Education. Haddon said keeping the late civil rights leader dream of equality, perseverance and change ultimately starts and ends with education. She noted one of the key initiatives of her campus—Rutgers University--Camden is to focus on non-traditional students by providing access to higher education.
"We have several programs in place to foster and promote education opportunities to non-traditional students," Haddon said. "There are disparities in access to education to some students." She discussed the Camden College Access Network and the Rutgers Future Scholar programs and community based educations initiatives—all of which focus on the scholastic enrichment of a diverse student population. Haddon also lauded President Barack Obama's recent declaration of making community colleges free for students. "Our president continues to see the power of transformational power of education," she said.
Lastly, John Harmon, president and CEO of the AACCNJ said one of the goals of his organization is to continue to provide a platform for business people, educators and others to network, dialogue and spread Dr. King's message of hope and change. "We will continue to keep the dream alive."