World is Indifferent to Missing Nigerian Girls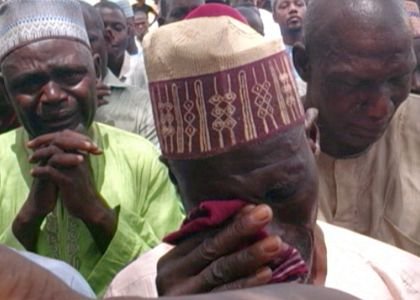 One could not help but be impressed by the millions that turned out in Paris to stand against the Islamist terrorists who killed workers at the French satirical magazine Charlie Hebdo and four others at a kosher grocery store. Two law enforcement officers were also killed, bringing the total to 17.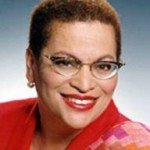 About 40 heads of state and more than a million others crowded into Republique Square; even more rallied around France. In total, it is estimated that 3.7 rallied for freedom. They wore shirts and carried signs that said, "I am Charlie." Some said, "I am Muslim and Charlie" or "I am Jewish and Charlie." Those crowds transcended race, religious and political lines.
President Obama got mixed reaction to his not attending the solidarity rally. Ambassador to France Jane Hartley, someone with much less status, represented the United States. Critics said the president could at least have sent Vice President Joe Biden; Attorney General Eric H. Holder was in Paris and could have attended. The president may be doing something much more substantive by convening a summit on world terrorism at the White House in February.
I wonder if these gatherings will address terror in Nigeria, where the Islamic terrorist group Boko Haram abducted 276 girls, and still holds 219. A hashtag campaign, #BringBackOurGirls was joined by First Lady Michelle Obama, former Secretary of State Hilary Clinton, British Prime Minister David Cameron and others. Few of the 40 who rallied in Paris have ever mentioned the abducted girls and those terrorists who took them. Indeed, the abducted girls have all but disappeared from the headlines and from the public consciousness.
The girls were abducted on April 14, 2014. Since then, our attention has been riveted by other news from the African continent, as the Ebola virus killed thousands (we in the U.S. were mostly focused on our handful of casualties), and as ISIS has escalated its activity around the globe. While some have forgotten about the Nigerian girls, many have not. Obiageli Ezekwesili, a former Nigerian government official who is now vice president of the World Bank's Africa Division, has been among those continuing to focus attention on the girls.
People fear that Boko Haram may have sold the schoolgirls into slavery, forced some into marriage, or killed others. Given the fact that Amnesty International, the International Committee of the Red Cross, and the UN Security Council have decried the Islamist militant terrorist group, it is alarming that the world community has been so indifferent to the plight of the abducted young girls. Some of the indifference does not start with the world, but in Nigeria. Will Goodluck Jonathan, the Nigerian president who is running for reelection, mention the girls at all before February, when voting takes place? Or, has the fate of 219 kidnapped girls been forgotten?
Demonstrations have taken place daily in Abuja, Nigeria's capital, despite the fact that the police have ordered these demonstrations to stop. Meanwhile, Boko Haram continues its terrorist plundering in Nigeria, destroying villages and towns in the northeast part of the country and killing thousands. It is estimated that they have destroyed more than 3,700 structures – homes, churches, and public spaces. Tens of thousands of Nigerians have fled to bordering Chad because they fear for their lives.