Use S.M.A.R.T. strategy to achieve goals
Work It!
My gratitude for the coming of the New Year is immense. It signals the chance for me to begin again and to consciously take lessons from the past year to improve my experiences in the future. The advent of the New Year is also a logical time for me to assess where I am in terms of the personal and professional goals I set for myself and re-commit to them. Like most folks I resolve to have a more productive and fruitful year and improve my health and nurture relationships. Unfortunately, somewhere around late February and early March, I tend to lose the drive, focus and attachment to the goals and resolutions I made just a couple of months earlier. To reduce the likelihood I succumb to resolution fatigue, I put together a monthly challenge using the S.M.A.R.T. goals strategy – that means goals that are specific, meaningful, achievable, and realistic and time bound. So, by the end of each month I would achieve a smaller goal or objective that leads to the completion or accomplishment of the larger goal that I made a commitment to myself to fulfill by the end of the year.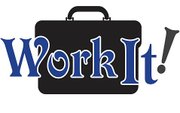 It sounds a little fussy, but it can be easily done. For example if you resolve to be healthier, and set an overall weight loss goal for the year-- you can challenge yourself to lose a fraction of the overall weight loss amount each month. To be a S.M.A.R.T goal it needs to be specific, therefore you must specify the target weight loss. It should also be meaningful so it should make a difference to our overall health and can be achieved in the way you set forth and is realistic to do within the time frame you planned. Your written resolution with a smart goal plan can look like this: "I resolved to be healthier and therefore will commit to losing 15 pounds by the end of 2015. To accomplish this, beginning January 2, I will consciously adjust my meal portions to control the number of calories I consumed and walk at least 30 minutes a day, 2 -3 times per week to lose an average of 1.5 pounds per month." This goal would be realistic and achievable for most people given that it is just 1.5 pounds a month and not a week, and over a year would actually equal a total of 18 pounds in weight loss. It is flexible enough that if you gain a pound or two in given month you can adjust your activity and portion sizes to make up the difference over the course of the year. The key is commitment and consistency. Also visualizing and imaging how you would feel upon attaining your goal helps to keep you on track.
Health and weight loss are common goals for many people; however, educational attainment and career advancement are also popular and important goals. The same S.M.A.R.T. goal strategy can and should be applied to these objectives as well.

Accomplishing anything worthwhile is doable if we consciously plan, commit to it and do the necessary work.
Carlotta Daniels Randolph, M.Ed. is a workforce development professional with 20 years' experience in the public and private sector and an administrator and adjunct professor at Delaware County Community College.