January BUZZ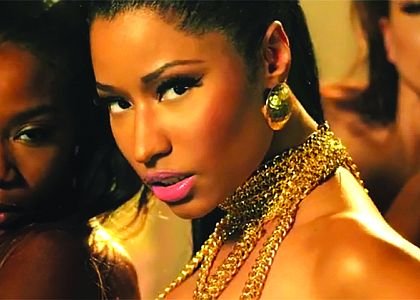 Aretha Franklin is high off of her recent honor as the first recipient of Billboard's Women in Music Icon Award. Now, the Queen of Soul, 72, is revisiting her dream to have her life story told on the big screen. Names have been bandied about in the past, including Halle Berry and Jennifer Hudson, but Franklin has her eyes set on Broadway darling Audra McDonald.
"Audra has a great voice – she's Broadway oriented, but she's an actress," Franklin told the Wall Street Journal. "The question where Audra's concerned is whether or not she could deal with Soul as I sing it. But, she's an actress, so it'd be her job to meet that challenge. She just won a Tony for 'Lady Day'— so it's possible, it's very possibly, depending on how she feels about it."
Production on Franklin's biopic will begin as soon as an actress has been identified.
Irony has no bounds when it comes to actress Tasha Smith and her soon to be ex-husband, Keith Douglass. The "Why Did I Get Married" star made headlines when her husband filed a restraining order against her, claiming that she often went into a drunken rage and attacked and threatened him, according to TMZ.
The Camden, N.J. native responded by filing a countersuit against Douglas, claiming he was jealous and often accused her of cheating.
Now a judge has ordered Smith to pay her estranged husband $50,000 up front in spousal support.
Smith currently stars in the Tyler Perry series "For Better or Worse," on OWN. The irony continues.
Rapper Nicki Minaj says her successful career has destroyed her love life. The "Anaconda" star told radio personality Angie Martinez that she recently ended a long-term relationship with the love of her life, Safaree Samuels.
"If I wasn't a rapper, we would have children, be married and living happily," said Minaj. "This sh*t is what did it."
Minaj considered Samuels her "best friend" and admitted that it has been tough for her to move on without him in her life.
"This is not just some person I picked up off the street. … I don't even know how I'm going to function without this person in my life."
Samuels is also feeling the blues. According to TMZ, he is mourning the loss of his 12-year relationship with Minaj.
While talking about her relationship, the usually flippant rapper became emotional and tearful. "Relationships are not even sacred anymore…they're looked at as so disposable," she said. "It's like we don't even value relationships anymore."
Hopefully the "Super Bass" star will find love in the new year.
Pint-sized star Quvenzhane Wallis has been nominated for a Golden Globe Award for her work in "Annie." The 11-year-old Oscar nominee will next appear in "Fathers and Daughters," with Octavia Spencer, Jane Fonda and Russell Crowe, scheduled for release this year.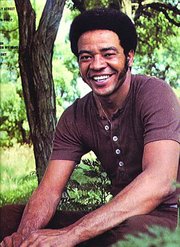 Bill Withers has been inducted into the Rock and Roll Hall of Fame. The "Lovely Day" singer is known for a string of hit songs, including "Just The Two Of Us," "Use Me," "Grandma's Hands," "Ain't No Sunshine" and "Lean On Me." He will be joined by Joan Jett, Ringo Starr and Lou Reed.