NJ black mayors urge boycott of Trump assets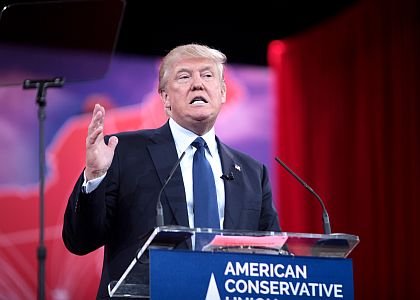 A coalition of black mayors in New Jersey is calling for a boycott of facilities owned by Donald Trump for his recent proposal to ban all Muslims from entering the U.S. after several terrorist attacks worldwide.
The NJ Black Mayors Alliance for Social Justice called for a boycott of casinos, golf courses and other assets owned by Trump in New Jersey and worldwide.
"Donald Trump's very vocal support for a total and complete shutdown of Muslims entering the United States is unconstitutional, un-American and dangerous. We can't let our fear of terrorism cause us to forget who we are as a nation," the group said in a statement released Dec. 11.
"It is critical for our leaders to demonstrate in every possible way that Donald Trump does not speak for America," the mayors' said. "The New Jersey Black Mayors Alliance for Social Justice urges all Americans, our citizens, businesses, clergy, cities and states to boycott Donald Trump's casinos, golf courses and other assets."
The mayors "feel that Mr. Trump went beyond the pale, and we think it's very dangerous what he's doing," Logan Township Mayor Frank Minor told WHYY. "He's appealing to the worst element of our society."
Minor said patronizing any of Trump's properties amounts to an implicit endorsement of the Republican's self-funded presidential bid.
"When someone buys his products or uses his facilities or buys his brand," Minor said, "what they're doing is ... making a contribution to his campaign."
Trump has said his plan would not be unconstitutional because it doesn't impact American citizens.