Law Enforcement Diversity Career Fair held at Rowan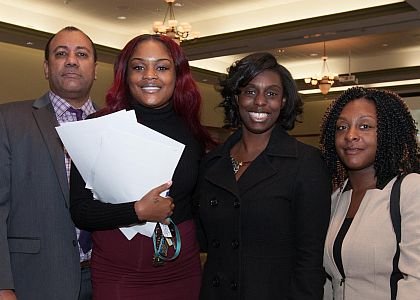 People interested in a career in law enforcement in South Jersey had the opportunity to speak directly with recruiters from many different law enforcement agencies.
Attendees brought a copy of their resume to the Law Enforcement Diversity Career Fair Dec. 5 at Rowan University, Glassboro, NJ.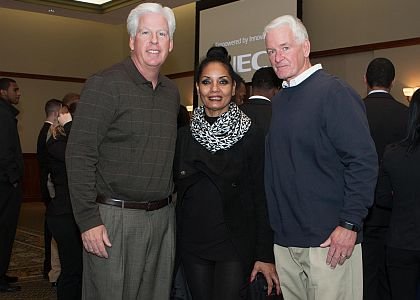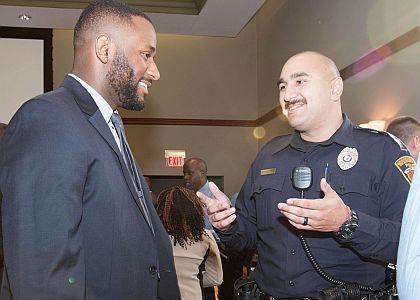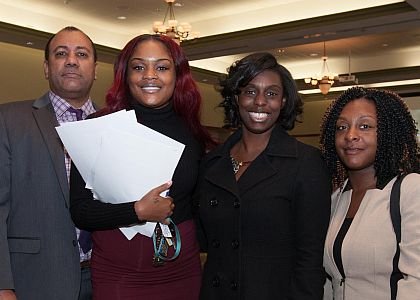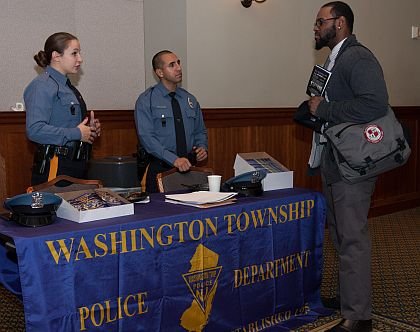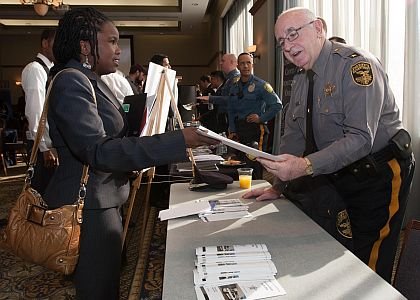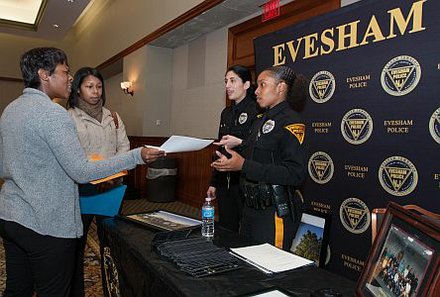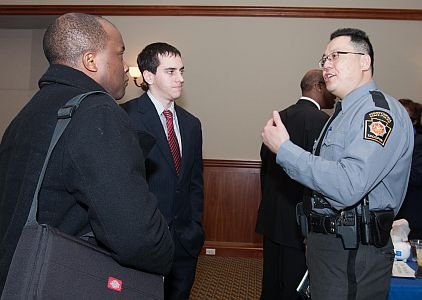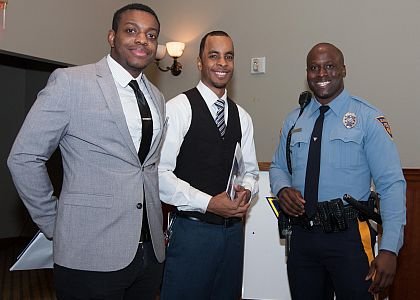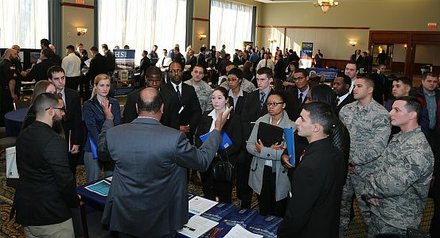 The career fair was sponsored by the Gloucester County Prosecutor's Office, NOBLE, Gloucester County NAACP, the DOT Organization, Rowan University and the Gloucester County Police Chiefs Association.
Loretta Winters, president of the Gloucester County NAACP, said the fair was an opportunity to bring more African Americans, Latinos and other underrepresented groups into law enforcement.
Participants had the opportunity to apply for positions with Gloucester County municipal police departments, Salem County law enforcement, Cumberland County law enforcement, FBI, D.E.A. and Rowan University Police Department.
"It was a good turnout, "said Maruba Harris, 23, of Vineland. "They gave out very good information," said Harris, who is interested in becoming a state trooper.
"It was pretty informative," said DJ Cottrell, 20, of Millville.
Gloucester County Prosecutor Sean F. Dalton said it's important that law enforcement develop of pool of applicants that can reflect the diversity of the communities of which they serve.

"We're very pleased with turnout," said Dalton. "We're hoping to make this an annual event."