Bill Cosby countersues 7 women for defamation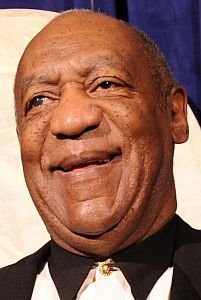 Bill Cosby is firing back.
In a countersuit filed in federal court on Dec. 14, Cosby alleges that seven women made "malicious, opportunistic, and false and defamatory accusations" against him. Cosby is seeking monetary damages "to the maximum extent permitted by law."
The women have claimed Cosby defamed them by allowing his representatives to brand them as liars after they went public with allegations of rape and other sexual misconduct dating back decades.
In his counterclaim, Cosby says the women have "engaged in a campaign to assassinate" his reputation and character. He says their campaign is "nothing more than an opportunistic attempt to extract financial gain from him."
The wom en suing Cosby in U.S. District Court in Springfield are among approximately 50 who have come forward with allegations of rape or unwanted sexual contact over the last year. Cosby has a home in Shelburne in western Massachusetts.
Joseph Cammarata, an attorney representing the women, told the Associated Press that Cosby's countersuit "stinks of retaliation."
"To suggest that these ladies — each and every one of them — got together and orchestrated a campaign against Mr. Cosby is hard to fathom," Cammarata said to AP.
Cosby's countersuit cites his work as an entertainer and philanthropist, saying Cosby "prides himself in the legacy and reputation he has earned throughout his life."
His lawyers say that his reputation and career have been damaged by the women, noting that they filed their defamation lawsuit against the comedian at a time when he was set to return to television in a new NBC series.
Once news of his return to television became well publicized in 2014, each of the women "repeatedly and maliciously published their unsubstantiated stories through multiple interviews and posts on social media platforms," Cosby's lawyers wrote. NBC dropped plans for the show after multiple women came forward with rape allegations.
In his countersuit, Cosby denies the rape and other sexual misconduct claims made by the women and says the allegations were motivated by money.
Cosby's lawyer, Monique Pressley, said the women's "multidecade-old, false, uncorroborated, opportunistic allegations of sexual assault have caused and continue to cause him to suffer substantial injuries and damages" to his reputation and business contracts.