Run & Walk planned against domestic violence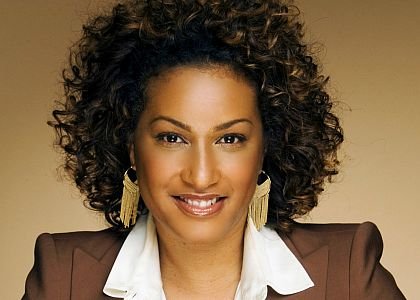 SEWELL, NEW JERSEY— A Woman's Business will join forces with Center For Family Services to take a stand against domestic violence and fundraise for Services Empowering Rights of Victims or (SERV) at its 4th annual 5K Run & Walk on September 26, 2015 from 9-11 am at Washington Lake Park in Sewell, New Jersey.
SERV is the New Jersey State designated domestic violence provider in Gloucester and Cumberland Counties providing support to hundreds of survivors of violence each year. SERV maintains a 24/7 toll-free hotline and provides crisis intervention and counseling, support groups, accompanies victims to hospitals, police stations and courts, education, awareness and safe housing for women and children survivors of domestic violence.
Since its inception in 2013, A Woman's Business has consecutively partnered with Center For Family Services for three of its four annual 5k Run & Walks.
"Advocating against all forms of violence, abuse and prejudice against women and girls and combatting its damaging side effects is an anchor cause in our effort to change the perception and restore the position of women," said A Woman's Business Founder Angela M. Brown.
Brown continued, "One of the many ways we do this is by mobilizing women to use their voice, hands, feet and money to address causes of interest to and affecting us around the world, and violence against women has emerged as a global issue inflicting pain on women regardless of age, economic status, race, ethnicity, religion or education."
According to the World Health Organization (WHO), physical or sexual violence is a global health problem of epidemic proportions affecting more than one third of women globally. Insidious in nature, domestic violence is defined by the National Network to End Domestic Violence (NNEDV) as a pattern of coercive, controlling behavior that can include physical, sexual, emotional and psychological, or financial abuse.

"Whether directly or indirectly, violence tolerated in any form damages the body
and soul of the individuals it preys upon, seeking to destroy families and erode entire communities. We can't solely rely on government to solve this. We can't rely on 'her' to solve this. We must embrace this as our problem to solve," added Brown.
To join A Woman's Business in taking a stand against domestic violence, register online at www.awomansbusiness.org. The fee is $25/person with all proceeds benefiting SERV. All who register to run or walk with Team A Woman's Business will automatically be entered into a drawing to receive a free copy of the book Resilience signed by co-author and A Woman's Business Founder Angela M. Brown.

For more information call 856-817-6223 or email info@awomansbusiness.org.