Julian Bond Praised for Devotion to Human Rights
Freddie Allen, NNPA Senior Washington Correspondent | 8/19/2015, 11:05 a.m.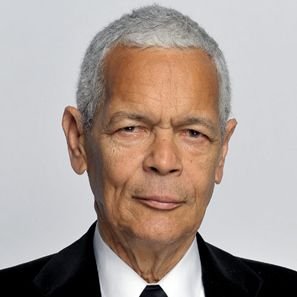 WASHINGTON (NNPA) – Julian Bond, a founding member and communications director of Student Nonviolent Coordinating Committee (SNCC) and immediate past board chairman of the NAACP, is being praised for his lifelong human rights contributions by people ranging from President Obama and his former civil rights colleagues to ordinary people who have benefited from his courage and advocacy.
Bond, co-founder of the Southern Poverty Law Center (SPLC), died Saturday night, August 15, at the age of 75. He served as the president of the SPLC, a legal advocacy organization that promotes equality and tracks hate groups, from 1971 to 1979 and later on the board of directors, according to a statement issued by the group.
"With Julian's passing, the country has lost one of its most passionate and eloquent voices for the cause of justice," SPLC said in a statement announcing Bond's death. "He advocated not just for African Americans, but for every group, indeed every person subject to oppression and discrimination, because he recognized the common humanity in us all."
The statement continued: "Not only has the country lost a hero today, we've lost a great friend."
President Obama said in a statement, "Julian Bond was a hero and, I'm privileged to say, a friend. Justice and equality was the mission that spanned his life – from his leadership of the Student Nonviolent Coordinating Committee, to his founding role with the Southern Poverty Law Center, to his pioneering service in the Georgia legislature and his steady hand at the helm of the NAACP. Michelle and I have benefited from his example, his counsel, and his friendship – and we offer our prayers and sympathies to his wife, Pamela, and his children."
Obama added, "Julian Bond helped change this country for the better. And what better way to be remembered than that."
Denise Rolark Barnes, Chairperson of the National Newspaper Publishers Association (NNPA) and publisher of The Washington Informer, said: "On behalf of the members of the National Newspaper Publishers Association – the Black Press of America – we are extremely saddened to learn of the recent death of Julian Bond, a stalwart of the Civil and Human Rights Movement. His lifelong dedication and commitment to political and economic empowerment, journalistic diversity and integrity, and educational equality served as a beacon for others to follow. His presence and voice will be sorely missed, but his words remain true for the NNPA: 'Good things don't come to those who wait. They come to those who agitate!' Julian Bond, thank you. Now may you rest in peace!"
NNPA President and CEO Benjamin F. Chavis said, "On behalf of the National Newspapers Publishers Association (NNPA), we mourn the passing of civil rights leader Julian Bond. The enduring impact of Bond's legacy was his long-term dedication to fight for freedom, justice and equality. As an effective chairman of the NAACP, cofounder of the Student Nonviolent Coordinating Committee (SNCC), Georgia State Senator, college professor and columnist for the NNPA, Julian Bond was a gallant warrior who championed the interests of Black America."