Vanessa Williams weds again
August BUZZ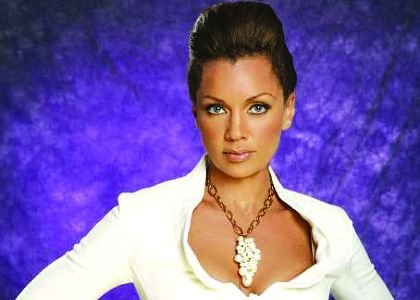 Hopefully, the third time will be a charm for Vanessa Williams. The ageless beauty, 52, wed Jim Skrip over the Fourth of July weekend in a lavish ceremony surrounded by friends and family. Her daughters, Melanie, 28, Jillian, 26, and Sasha, 15, served as her bridesmaids. She also has a son, Devin, 22. Williams and Skrip dated for three years before tying the knot in New York.
This is Williams' third marriage. The "Ugly Betty" alum was previously married to businessman Ramon Hervey for 10 years and former basketball star Rick Fox for six years.
Tyrese Gibson has a hit on his hands and this time it is not on the big screen. The singer/actor who recently starred in the blockbuster "Furious 7," has a radio smash with the song "Shame," from his album, "Black Rose," which he said will be his final.
"It's the most vulnerable song and album I've ever done in my life because it's the most honest and transparent," Gibson said on "CBS This Morning."
The powerful ballad has spawned a 23-minute short film featuring Jennifer Hudson that was produced by Oscar winner Denzel Washington and directed by Paul Hunter.
Gibson's next project brings him to the small screen. He and his "Manology" co-author, Rev. Run, will host a relationship talk show on OWN.
Now that should be interesting.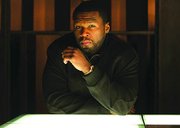 Despite filing for bankruptcy protection, a Connecticut judge has ruled that a lawsuit filed against 50 Cent can move forward. The rapper and "Power" executive producer recently filed for bankruptcy to protect his personal assets after losing a $5 million lawsuit filed by Lastonia Leviston in New York. In 2010, Leviston accused 50 Cent of violating her privacy after he posted a 13-minute sex-tape featuring Leviston and another man on his website. At the time, it is reported that 50 Cent was beefing with Leviston's ex-boyfriend and the father of her child, rapper Rick Ross (not in the video), and 50 used the video to humiliate him.
Leviston's lawyer called the bankruptcy filing an attempt to prevent the jury in New York from doing its job and to prevent Leviston from obtaining punitive damages from the rapper.
The "Get Rich or Die Trying" star is reported to owe debts up to $28.5 million – including $5,649 for the electric bill at his Farmington mansion, $18.4 million owed as part of an arbitration award to Sleek Audio, the $5 million jury award to Leviston and $137,880 to Bentley Financial Services for an automobile lease. He also owes his grandfather, Curtis J. Jackson Sr., $1,737, according to court documents. His assets total about $24.5 million, according to his bankruptcy lawyer, Patrick Neligan.
Is 50 Cent broke? Don't believe the hype. He's still a very rich man. He's just making sure he stays that way.
50 Cent can be seen in the new film, "Southpaw" directed by Antoine Fuqua.
Sherri Shepherd has been presented with good news and some not so good news. The good news is that the actress/comedian is in talks to return to the table on "The View," but this time as a rotating co-host. Shepherd worked on the daytime talker for seven years before getting the axe, along with Jenny McCarthy, last year, to make room for Rosie Perez, Rosie O'Donnell and Nicolle Wallace. Now, both Rosie's are gone and Wallace has been given her walking papers.