Education "Still a Precious Asset"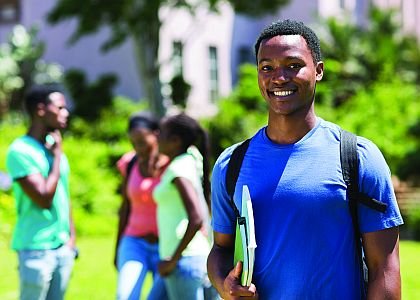 I begin this month's column with a rhetorical question: Is the education of African American Children in New Jersey, still important? I believe that the primary goal should be ensuring that all of New Jersey's children receive the best education available.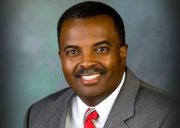 There is a great debate in many urban communities about traditional public schools and charter schools. The irony is that both systems of education are in fact public, which is not a commonly known fact. I have witnessed several elected officials engage in heated discussions about dollars being taking from traditional public schools to support charter schools, vouchers and alternative educational models. It is a known fact that in most instances, the cost per pupil for a traditional public school is much higher versus a charter school.
Do the parents of our children really know the difference between these educational models and their outcomes for the students and the community? If the answer is yes, to the aforementioned, why are we not more vocal in demanding the best educational system available for our children?
The purpose of the query is not to disparage the school system or the parents, but rather to encourage focused dialogue with a series of questions in mind: Is the education of African American Children in New Jersey, still important, and if the answer is yes, then the next logical question is: Are our children getting a quality education that will position them for a successful life? Which sets up the next question: What are the models that are producing successful outcomes, and are we supporting, advocating, and investing in those models? A clear and decisive answer is not evident from education administrators and professionals because there are traditional public schools and charters that are both performing less than satisfactory in their measured outcomes.
Why can't we funnel our children into those schools that are meeting and exceeding the predetermined standards? We are unable to position our children for predetermined successful outcomes due to labor contracts and bureaucracy, etc. You may ask: How can that be possible, when most parents believe that those running the school districts are trained educational professionals who are dedicated
to producing the best and brightest minds for the future? In reality, if this belief were prevalent among education professionals, things would be incredibly different, perhaps even life-changing for those students residing in many of our urban cities in New Jersey.
Recently, I had the opportunity to hear Dr. Steve Perry. Dr. Perry is a nationally regarded advocate of education reform and founder of an innovative high school that has sent 100 percent of its students to college. His latest book, Push Has Come to Shove: Getting Our Kids the Education They Deserve – Even If It Means Picking a Fight, dissects America's public education system and reveals his secrets to success and calls to action. In 2004, he created Capital Prep, one of the nation's most successful middle/high schools, which has also sent 100% of its students to college. It has been recognized by U.S. News & World Report as one of America's best high schools.