April BUZZ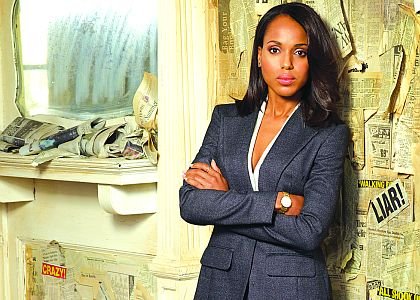 Kerry Washington will take the lead in a real life scandal. The actress will portray Anita Hill, the woman who accused Supreme Court justice nominee Clarence Thomas of sexual harassment in 1991, in a new HBO movie called "Confirmation."
This is not the first time Hill's story has been told. In 2013, a documentary titled "Hill" was released. At that time, Hill told "The Daily Show, "a generation of people who don't even know that it happened are now going to work and experiencing this. They see the signs now that say sexual harassment is prohibited, but they don't know how we got there."
Washington's former co-star, Columbus Short, is finding a little redemption. The beleaguered former gladiator has joined the cast of the TV One horror film series "Fear Files," with Robin Givens and Clifton Powell. It's not "Scandal," but it is work.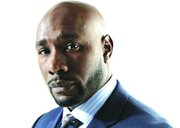 Fox hopes to add to its stable of hit shows with actor Morris Chestnut. Chestnut, fresh off of the TNT drama "Legends" and the critically acclaimed HBO series "Nurse Jackie," has been tapped to star in a medical drama about a Miami pathologist, Dr. Beaumont Rosewood, who unlocks the secrets to people's bodies using his state of the art equipment. The series was originally titled "Rosewood," but the pilot title has been changed to "The Untitled Autopsy Project." Quite fitting. Chestnut, who recently starred on the big screen in "The Best Man Holiday," will also appear in the film's sequel, "The Best Man Wedding" with Terrence Howard and Nia Long and Taye Diggs.
In the meantime, Chestnut can be seen in "The Perfect Guy," which stars Sanaa Lathan, also in the "The Best Man Wedding," as a woman who meets a man who seems to be perfect, except for that violent streak that disrupts her life. The film also stars Michael Ealy.
Also coming to Fox is "Think Like A Man" actress Meagan Good, who will star as the female lead in the new drama "Minority Report," based on the feature film directed by Steven Spielberg and starring Tom Cruise.
Phylicia Rashad is returning to television. Best known for her role as everyone's favorite mom, Claire Huxtable, on "The Cosby Show," Rashad is venturing into new territory. She will play a lesbian FBI director on the new CBS drama "Justice." Robert de Niro is the show's executive producer and "Selma's" Ava Duvernay will direct some episodes. This should be interesting.
Also coming to television are comedians Mike Epps and Marlon Wayans. Epps will star in "Uncle Buck," a remake of the comedy that starred John Candy, on ABC with Nia Long, Wayans will host the NBC variety show, "I Can Do That," featuring celebrities who take on tasks outside of their skillsets. Guests include former "Dancing With The Stars" alum, Cheryl Burke, as well as singers Nicole Scherzinger and Joe Jonas.
Last month, a federal jury ruled that Pharrell Williams and Robin Thicke "Got To Give It Up" to the tune of $7.4 million to the family of Marvin Gaye for copyright infringement. Gaye's family sued Williams and Thicke over the use of Marvin Gaye's song "Got To Give It Up" for their monster hit, "Blurred Lines."