Sending Military Equipment to Police Questioned
Freddie Allen, NNPA Senior Washington Correspondent | 9/21/2014, 9:16 a.m.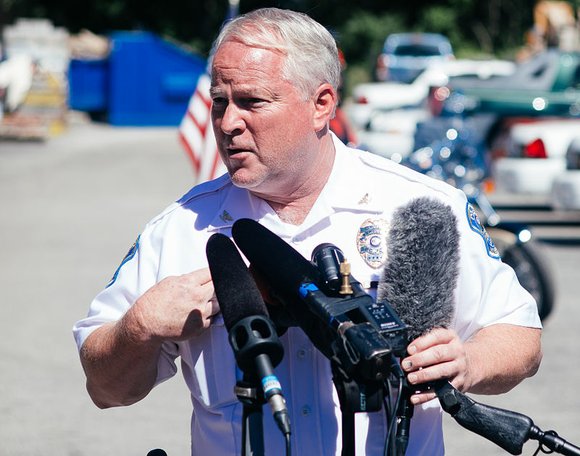 WASHINGTON (NNPA) – Washington lawmakers recently grilled officials from the Defense Department (DOD), Homeland Security and the Department of Justice over programs that sent equipment and money to state and local law enforcement agencies. Experts say those resources ultimately contributed to the militarization of police departments nationwide.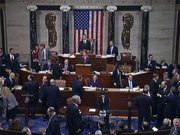 The stunning images of police decked out in fatigues, menacing peaceful protesters with assault rifles, and firing tear gas and rubber bullets into mixed crowds that included children, shocked many who witnessed the local law enforcement response to the unrest that engulfed Ferguson, Mo., following the shooting death of Michael Brown, an unarmed Black teenager who was shot and killed by Darren Wilson, a White 6-year veteran police officer.
During a hearing on federal programs that support state and local law enforcement groups, Senator Claire McCaskill (D-Mo.) said that she was shocked and saddened as she watched events unfold in Ferguson, Mo., in the weeks after Brown's death and said that most Americans were uncomfortable watching a suburban street in the St. Louis suburb being transformed into a warzone complete with camouflage, armored vehicles and laser sights on assault rifles.
"Those lawful, peaceful protesters on that Wednesday afternoon in Ferguson, Mo., did not deserve to be treated like enemy combatants," said McCaskill.
McCaskill noted that the Defense Department's 1033 program, authorized in 1997, allows the DOD to send surplus equipment to state and local law enforcement for free.
"Much of the equipment from the program is as mundane as office furniture and microwaves," said McCaskill. "But the Department of Defense is also giving local law enforcement million-dollar tactical vehicles, including its mine resistant ambush protected vehicle or MRAP."
MRAPs are built to withstand roadside bombs and improvised explosive devices.
"These are vehicles that are so heavy that they can tear up roads," said McCaskill.
During the Senate hearing, Alan Estevez, the principal deputy undersecretary of Defense for Acquisition, Technology, and Logistics at DOD, said that the department shared $1.9 million in excess equipment with state and local law enforcement agencies. Most of the items were considered "uncontrolled equipment," such as office furniture, filing cabinets, medical kits and tool kits.
The Ferguson, Mo., police department received two Humvees, one generator and one cargo trailer from the DOD, according to Estevez. The St. Louis County police department acquired six pistols, 12 rifles, 15 weapon sights, one ordinance disposal robot, three helicopters, seven Humvees and two night vision devices
Estevez said that state coordinators determine the need for local law enforcement.
But McCaskill said that the Defense Department's own records show that, in the last three years, DOD has given 624 MRAPs to state and local law enforcement agencies, "seemingly without regard to the need or size of the agency that received them."
"In Texas, for example, local law enforcement agencies have 73 MRAPs, the National Guard has only six," said McCaskill. "In Florida, local police departments have 45 MRAPs and the National Guard has zero."
She questioned whether state and local law enforcement even needed the equipment.