Black Films and Artists Shine At Film Festival
Dwight Brown, NNPA Film Critic | 9/21/2014, 9:25 a.m.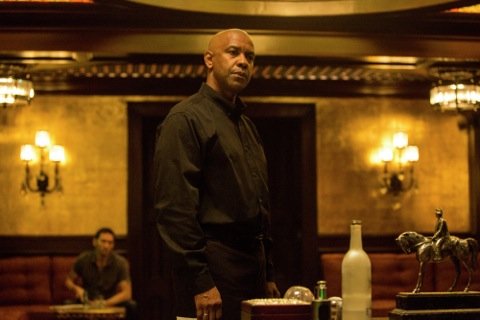 TORONTO (NNPA) – Black films and artists were an integral part of the lineup at this year's Toronto International Film Festival along with other world-premieres. Dramas, genre movies, comedies, romantic films and documentaries positioned themselves early for this year's annual Oscar race. Audiences previewed big budget films and indie movies that will be released this fall and on into next year in theaters and VOD.
Black Films
Before the Lights (*) Quick Rihanna, check and see if someone stole your diary. This ode to chanteuses with personal demons feels like the story of her life. But in fact, it's the brainchild of writer/director Gina Prince-Bythewood who knows her way around a romantic drama (Love & Basketball). Noni (Gugu Mbatha-Raw, Belle), a singer, has been drive to superstardom by her overbearing stage mother (Minnie Driver). She is knee deep into a nervous breakdown when a stoic cop (Nate Parker) saves the day. A sweet romance builds in the middle of the soul-eating, kinetic world of contemporary hip-hop world. This film should be released on Valentine's Day; it's that sweet.
Murder in Pacot () Raoul Peck made a name for himself with his superb direction of the classic historic political drama Lumumba. This endeavor stands in its shadow. A middle class couple (Alex Descas and Joy Olasunmibo Ogunmakin), whose villa is almost totaled by the 2010 earthquake, takes in borders to get money to pay for mandatory repairs. Their tenants, a white relief worker and his black girlfriend who have awfully loud sex, test their limits of convention. Peck captures the worn out malaise that shrouded the aftermath of that natural disaster. But the incessant brooding is off-putting, and the script gives the actors little to do except pout. Peck's filmmaking never raises the stakes.
National Diploma (*) We take our right to an education for granted until we see how kids in other countries struggle for theirs. Such is the case in this inspiring documentary by director Dieudo Hamadi, who follows a group of teenagers in his hometown of Kisangani in the Democratic Republic of the Congo. His chief muse is Joël an orphan who works as a market porter. He and other students in a ramshackle school have trouble paying the teachers' fees. The instructors refuse to teach and prepare them for state exams, which the kids know is the key to their future. They form a study collective to reach their goals. This film should be required viewing for every truant kid in the U.S.
Second Coming (*) Idris Elba and Nadine Marshall portray a couple in Britain in this very authentic drama about a surprise pregnancy. Their performance seems so natural and real, it's almost as if director/writer Debbi Tucker Green only had to put the camera in front of them and stand out of the way. That's the mark of strong understated direction, and her writing is solid, too. Cast and director apply their magic to a very romantic story that is beautiful because it is so ordinary in so many ways.