September BUZZ
What's going on with Kevin Hart, Nick Cannon, Mariah Carey, Idris Elba and more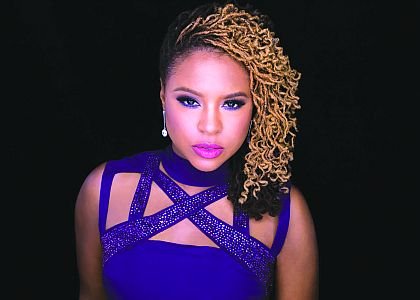 Not only is comedian Kevin Hart's career on a roll, his love life is also heating up. The "Think Like a Man" star recently announced his engagement to his longtime girlfriend, model Enicko Parrish, 30. He made the announcement via Instagram, posting: "She said YEEEEESSSSS...... #Happy #MyRib #iF------LoveHer," next to a picture of her flaunting her huge rock.
Hart, 35, made the announcement the same day his ex-wife, Torrei Hart's, reality show, "Atlanta Exes" debuted on VH1. It could have been a coincidence – or not.
Torrei is not exactly jumping for joy for the happy couple. The day after Hart announced his engagement, she told "The Ryan Cameron Morning Show" for V-103: "It's not hurting anymore. In that moment, I had to relive something again. We're now in August and that was lived in January for the sake of the show. When you're reliving a moment, emotions do come up. When I tell you I am in such a happy place. I have a real man in my corner who supports me … and I've never had that in my ex-husband."
When asked if she thought Hart would cheat on his fiancée, Torrei continued to throw shade, saying: "He cheated on me. What makes her any different?"
The New York Post is reporting that the end is near for Nick Cannon and Mariah Carey. Carey, who will embark on a world tour in October, has accused Cannon of cheating and according to Page Six, the "America's Got Talent" host is staying at his grandparents' house during a trial separation. Carey, 45, and Cannon, 33, married in 2008 despite a 12-year age gap. In 2010 they became parents to twins, Moroccan Scott and Monroe.
In the meantime, while Carey's latest CD, "Me. I Am Mariah … The Elusive Chanteuse" has floundered on the charts, Cannons career is white hot. "America's Got Talent" is the top rated show of the summer and his new show, "Drumline," based on the movie that made him famous, will debut on VH1 this fall. The show will co-star LeToya Luckett, who recently appeared on "Single Ladies."
The 2002 film was also the breakthrough role for actress Zoe Saldana, who played Cannon's love interest. Saldana is currently in the hit film "Marvel's Guardians of the Galaxy" and she will portray Nina Simone in an upcoming biopic, "Nina," which chronicles the life of the legendary jazz singer. The casting of Saldana has raised quite a few eyebrows. The biggest complaint is that the "Avatar" star does not resemble Simone in the least, particularly her skin tone.
During a 2013 pre-Oscar event, the Afro-Latina shared her thoughts on the negative comments.
"The reality is what keeps me focused and what kept me from I guess getting stressed or being hurt by the comments is that I'm doing it for my sisters," she said. "I'm doing it for my brothers. I don't care who tells me that I am not this and I am not that. I know who I am and I know what Nina Simone means to me. So that is my truth and that set me free."