"Contributing to New Jersey's Success"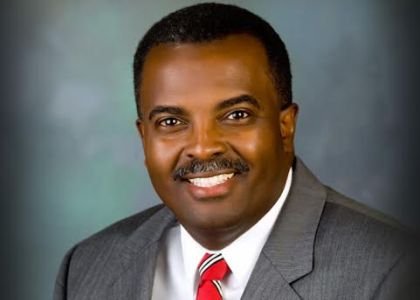 As a leading voice in New Jersey's business sector, the African American Chamber of Commerce of New Jersey (AACCNJ) continues to seek strategies and alliances to position businesses and residents of New Jersey for success. Two years ago, the AACCNJ served as a sub-contractor to a northern New Jersey based organization on a newly announced initiative by the New Jersey Department of Labor Workforce Development (LWD), called the Talent Network. Today, AACCNJ is serving as the lead agency of the Financial Services Talent Network (FSTN), and poised to do even greater things given, this opportunity.
As we celebrate and reflect on this recent achievement of the AACCNJ, we must remain cognizant of the potential impact on New Jersey's economy through a successful FSTN.
While slowly emerging from a five year employment decline of more than 10%, New Jersey's financial services industry is beginning to see an upward climb in employment and services throughout New Jersey, New York, and Philadelphia. This is a stark contrast from reports in 2012 that indicated New Jersey's financial services industry had approximately 182,000 workers, accounting for almost six percent of all jobs in New Jersey.
By 2020 the financial services industry predicts a 6.9 percent rise in employment, totaling more than 211,000 or more than 4,800 employees per year for the next six years. Further, projections indicated the top 10 finance industry cluster occupations in NJ (by employment) are expected to see an increase of 5.9% from 2010 to 2020 for a total of 16,000 added jobs. Financial Analysts jobs are projected to grow at the fastest rate (19.5%) over the ten year period, followed by Securities, Commodities, and Financial Services Sales Agents which are projected to grow at a rate of 11.5 percent. *Source: 2010 - 2020 Industry and Occupational Employment Projections Prepared by New Jersey Department of Labor & Workforce Development, November 2013
In July 2014, the FSTN launched an aggressive campaign to partner with financial service industry companies and institutions to improve job placement opportunities for jobseekers and incumbent workers. Supported by the LWD and the AACCNJ, the FSTN plans to roll out a series of training workshops, educational symposiums, and industry specific panel discussions designed to improve the employer-jobseeker relationship throughout the state. Known as the Talent Network, the initiative will usher in strategic alliances with employers, educators, jobseekers, and workforce development professionals, all collaborating to strengthen workforce opportunities in the financial services industry.
The Talent Network (www.financialservicesnj.org) will become a vital employer-jobseeker resource toward creating a sustainable pipeline of skilled employees. The program will also receive support from Jobs4Jersey and New Jersey's One-Stops to provide training and job placement services.
Joining the efforts of the FSTN and serving as the initiatives agency of record, the AACCNJ will combine jobseeker and employer outreach efforts with the FSTN, LWD and Jobs4Jersey to deliver a unified workforce investment strategy for New Jersey jobseekers. The strategic plan will focus on: matching skilled jobseekers to employers, incentives for employers that hire new residents, lowering NJ's unemployment rate, leveraging resources for jobseekers, and building stronger partnerships with employers, community colleges, and higher learning institutions.