Darlene Walker sworn in as president of National Coalition of 100 Black Women's Southern NJ Chapter
Melissa DiPento | 10/23/2014, 11:34 a.m.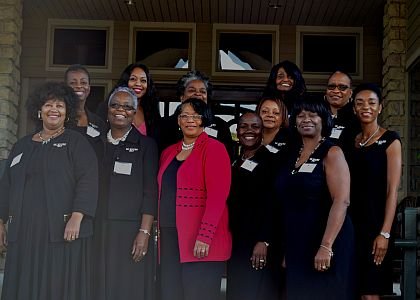 Darlene Walker wanted to make a difference.
That's why she joined the National Coalition of 100 Black Women's Southern New Jersey Chapter – a group with more than 60 chapters nationally that focus on advocating for health care, education and economic empowerment – in 2003.
For the past two years, Walker, 65, has served as the chapter president. On Oct. 18, she was again sworn in as president by national president Michele McNeill-Emery.
"Over the past two years, we've established about 25 partnerships in the community," Walker said. "I know I can make a difference in the organization and together, we can make a difference in the world."
The Southern New Jersey chapter serves Gloucester, Camden, Burlington, Cumberland, Salem, Ocean, Atlantic and Cape May counties.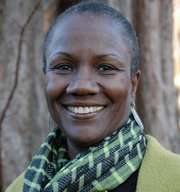 This year, the chapter has expanded its scholarship program and now can provide 12 scholarships and laptops to deserving students. The group is also partnering with DeVry University to host a science, technology, engineering, and mathematics (STEM) conference in early November.
The chapter also sponsored a health fair in September, which included health screenings, vendors and more.
"It's really important to us, the public policy around health care, caregiving and the caregiver. It's at the top of the South Jersey agenda," Walker said.
Another mission of the National Coalition of 100 Black Women, McNeil-Emery said, is to encourage political engagement.
"We monitor public policy and we believe we should be a major part of the voting machine," McNeil-Emery said. "The midterm elections are most important. Elect them and hold them accountable."
McNeil-Emery, a native of Baltimore, said she was glad she could take part in the swearing in ceremony. After officers were sworn in, McNeil-Emery led the group in a training session. She said she hopes the group continues to grow and flourish with additional chapters and women who want to be a part of the community.
"I grew up in Baltimore. I had many opportunities to be around women in my life who were community activists," McNeil-Emery said. "I follow in the footsteps of so many wonderful hands that helped me grow up."