Overcoming Homelessness to become an A-Student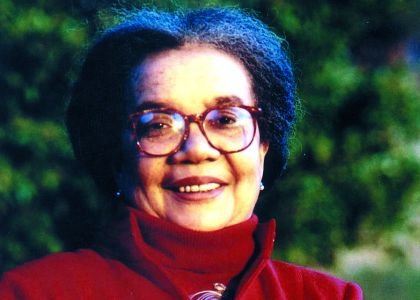 "I decided that my education was the most important thing that I could ever have, because without your education, you can't do much in this world. Some people find out the hard way. I did not want to be one of those people." -- Diamond May
Seventeen-year-old high school senior Diamond May is devoted to her education. She takes all college-level classes in her school's demanding International Baccalaureate program, where her grade point average last year was above a 4.0. Her favorite subjects are math, biology, psychology, and "Theory of Knowledge," and she's considering forensic science, mechanical engineering, and architecture as possible careers. Diamond also lives in southeast Washington, D.C., one of the most poverty- and violence-stricken neighborhoods in our nation's capital—and was homeless for part of her sophomore year and nearly all of her junior year.
At a time when many other college-bound students' biggest worry was prepping for the SAT, Diamond had evenings where she, her mother, and younger brother were unsure whether they'd arrive at the local shelter in time to have a roof over their heads. When they first became homeless, they doubled up with relatives and then stayed with friends where Diamond shared a small space with two adults and five preschoolers. During those days, she spent as much time at school as she possibly could—"I would get to school at 8:00 and I wouldn't leave until school closed and they told me I had to go home, because I could focus there and get work done."
When the temperature dropped dramatically last January, the District of Columbia was required to find shelter for all those on the waiting list. Diamond's family was assigned space at a motel outside the city, where Diamond had to wake up at 4 a.m. to travel an hour and a half by public transportation in order to arrive on time and stay at her beloved public school. When that facility was forced to close, her family was moved to the D.C. General Homeless Shelter for Families with Children.
A former abandoned hospital, the squalor and desperation in the shelter made national headlines after 8-year-old Relisha Rudd went missing just days before Diamond's family moved in. In the wake of that tragedy, newly-enforced rules dictated that parents and children had to arrive at and leave the shelter together. One of Diamond's biggest challenges was rearranging her own academic and after-school activities every day in order to coordinate with her mother and brother. Yet, through it all Diamond actually increased her academic performance – while many of her peers never had any idea what her family was going through.
On November 18, Diamond and four other extraordinary D.C.-area high school seniors will be honored with the Children's Defense Fund's Beat the Odds® award and a scholarship for college, given each year to students who have overcome great odds to excel academically and give back to their communities.
Diamond's phenomenal high school counselor Nigel Jackson describes her this way: "She has a warrior spirit. She is humble and she's focused, and she has a goal, and when she faces circumstances, she attacks and she fights, and it's an internally driven fight . . . Most people don't persevere through this upheaval that she's faced and circumstances that she's faced, and not only has she persevered, but she's thrived."