Johnson Publishing CEO Desiree Rogers to Headline Black Chamber Gala
Glenn Townes | 11/17/2014, 12:24 p.m.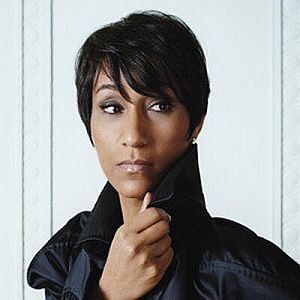 Officials from the African American Chamber of Commerce of New Jersey (AACCNJ) recently announced that former White House staffer and current CEO of Johnson Publishing Company, Desiree Rogers will headline the organization's national gala in February in New Brunswick, NJ.
In 2008 President Barack Obama named Rogers as the first African American Social Secretary and placed her in a highly visible and innovative position of promoting Obama's vision of making the White House , the "People's House." Under Rogers careful guidance, more than 300 social galas, receptions and fundraisers were conducted at the White House. Rogers eventually resigned in February 2010, following the controversy of the White House gatecrash incident in November 2009, in which two uninvited guest were able to attend a private state dinner for the Prime Minister of India. The high profile and international media coverage of the lapse was a big blunder for the Secret Service, which ultimately took the blame for the massive security breach.
At any rate, Rogers was named CEO and President of the Johnson Publishing Company in Chicago in August 2010. The company publishes Ebony and Jet magazines. John Harmon, president of the AACCNJ, said Rogers exemplifies many of the philosophies of the AACCNJ. "As the CEO of Johnson Publishing, Desiree Rogers heads an organization with a strong and credible legacy of keeping Black America informed about issues vital to their existence and credibility," Harmon said in a recent interview. He added, "She represents the values and traditions that we at the Chamber advocate to our members and the African American business community." The theme of the 2015 event is Transforming the Landscape. It will be held on February 19, 2015 at the Hyatt Regency Hotel in New Brunswick, NJ. Visit the African American Chamber of Commerce of New Jersey web site at www.aaccnj.com.