NJ Voters approve controversial ballot amendments
Glenn Townes | 11/10/2014, 11:08 a.m.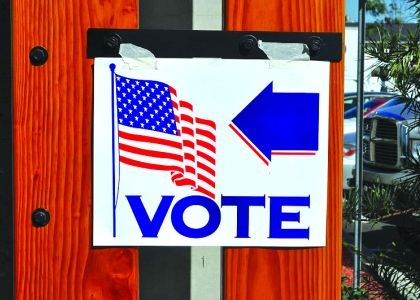 New Jerseyans approved two controversial ballot amendments on Election Day, including one that eliminates the right to bail to those accused of violent crimes---and allows those deemed as lower-level criminals free while awaiting trial.
Advocates of the measure contend the amendment will reduce jail overcrowding and help people accused of nonviolent crimes and keep the state safer. Detractors contend the measure is ambiguous and doesn't specify the right to an expeditious trial to those retained without bail.
Voters also approved a measure to allow a portion of tax revenues to be used to purchase and preserve open space across the state. Under the new guidelines, tax money allocated to other environmental issues will now be moved to preserving open space. However, in 2019, the amount of tax revenue allocated to open space and environmental causes in the state will increase from 4 percent to 6 percent. Gov. Chris Christie has condemned the amendment, claiming it's irresponsible to limit future governments' budget responsibilities.
Bloggers from across New Jersey weighed in on the two policy questions. On question one, Blogger Robert Taylor at Rutgers University posted, "This amendment will allow people arrested for smaller crimes to be let free until hearing, while keeping murderers, drug pushers and white collar defendants in jail." And Tammy Chartier of Jamesburg posted, "Innocent until proven guilty just went out the window." On question two, blogger Bill Stacy in Old Bridge posted, "What open space? Bend over New Jersey, here comes another tax!"