How African American candidates fared on Election Day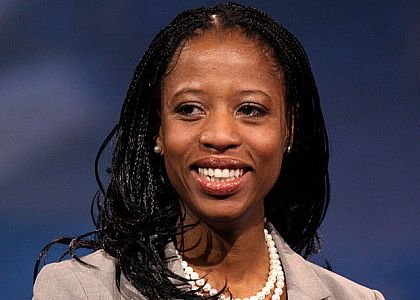 A historic high number of black Republicans and Democrats ran for office across the United States in the 2014 midterm elections on Tuesday, November 4th.
According to the Associated Press, more than 100 black candidates were on the ballot in statewide and congressional races on Tuesday, a post-Reconstruction record that some observers say is a byproduct of Barack Obama's historic presidency.
At least 83 black Republicans and Democrats ran for the House, a modern era high, according to political scientist David Bositis, who has tracked black politicians for years.
The following is an Election Day roundup of several races where African Americans competed:
DISTRICT OF COLUMBIA — Democrat Muriel Bowser continued her party's winning streak in the race for mayor of the heavily Democratic nation's capital, despite a stronger-than-usual general election challenge from independent David Catania.
MARYLAND – In a political upset, Democratic Lt. Gov. Anthony Brown lost to Republican Larry Hogan for governor of Maryland. Brown was the early favorite to win in the heavily Democratic state.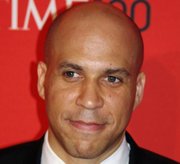 NEW JERSEY - Democratic U.S. Sen. Cory Booker handily beat Republican challenger Jeff Bell Tuesday to win his first six-year term. Booker was elected Newark mayor in 2006, won special election in October 2013 to succeed the late U.S. Sen. Frank Lautenberg, also a Democrat. In another race, Democrat Bonnie Watson Coleman, a state lawmaker since 1998, was elected on Tuesday to represent central New Jersey's 12th Congressional District, keeping the seat in Democratic control after Rep. Rush Holt decided not to seek re-election. Watson Coleman also will be the first black woman to represent New Jersey in Congress. Watson Coleman easily defeated Republican Alieta Eck.
She is the first woman in the state's House delegation since Republican Marge Roukema left office in 2003.
Earlier Tuesday, Watson Coleman was asked whether it matters to women to have a woman representing the state.
"I think they matter when we consider the participation of women and minorities," she said. It matters for the state since it's progressive and diverse, she added.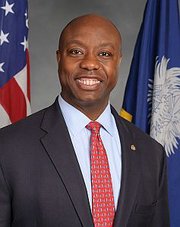 SOUTH CAROLINA — Republican Tim Scott retained his U.S. Senate seats in South Carolina. Scott on Tuesday became the first African-American senator to win election in the South since Reconstruction.
Scott was appointed by Gov. Nikki Haley to the office after former Sen. Jim DeMint resigned in November 2012. In this year's midterms, he outlasted Democratic challenger Joyce Dickerson.
The election was only to fill the last two years of DeMint's term. Scott will have to run again in 2016 in order to earn a full six-year term.
Scott's win also made him the first African-American in U.S. history to be elected to both the House and the Senate.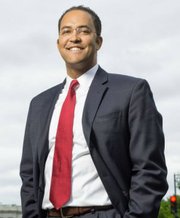 TEXAS —Incumbent Democrat Rep. Pete Gallego lost a tight bid for reelection in Tuesday's midterms to Republican Will Hurd, an African-American former CIA officer.
Hurd will become the first black lawmaker from the district since Reconstruction, according to news reports.
UTAH — Republican Mia Love becomes the first black female Republican in Congress. Love is a 39-year-old, Brooklyn-born daughter of Haitian immigrants and former mayor of Saratoga Springs, Utah.
The Associated Press contributed to this report.