Burlington-Camden Kappas honor African-American Women Achievers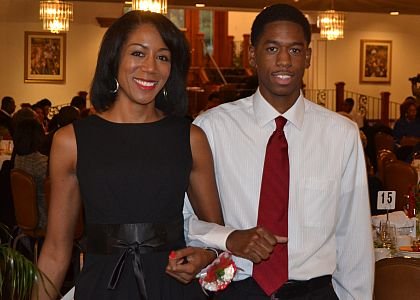 The Burlington-Camden Alumni Chapter of the Kappa Alpha Psi Fraternity, Inc. and the Kappa Community Development Corporation recognized the outstanding contributions women have made to the community on Nov. 2 at the 11th annual African-American Women Achievers Banquet.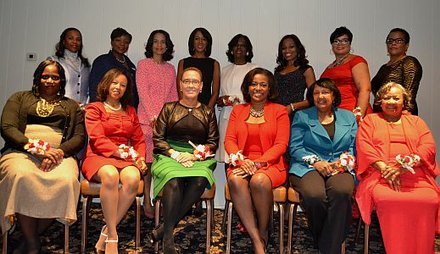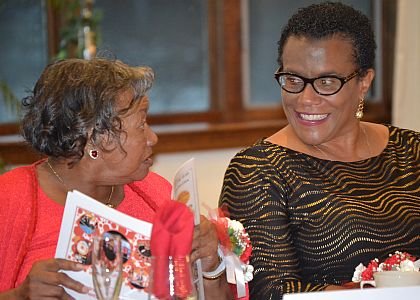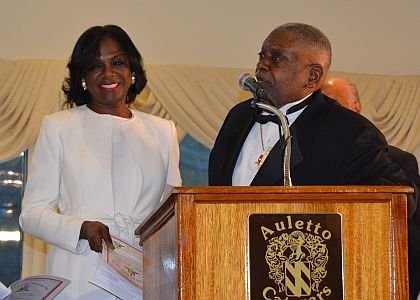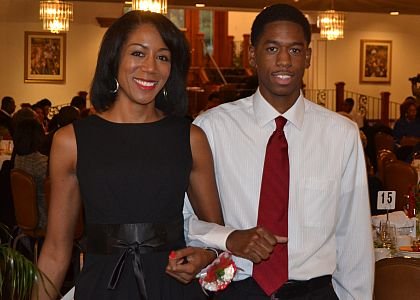 Thirteen African-American women were honored at Auletto Caterers in Almonesson. This year's award recipients were Dr. Jeanne J. Arnold, Charlene Brown, Michelle Brown Dutton, Gina Merritt Epps, Dawn Frazier, Jennifer Lewis-Hall, Dr. Althea Hankins, Sharon L. Hopson, Dr. Lori Lewis, Shonda Y. McClain, Regine Metellus, Sharon Scott-Rogers and Annie Williams Wright.
"The honorees are a varied group, some are from South Jersey and some are from Philadelphia," said Richard A. Williams, president of the Kappa Community Development Corporation.
"We've honored mayors, former mayors, doctors, people in the media. This year one of the honorees is a vice president of AT&T."
One of the purposes of the banquet is to recognize women who have had a large impact on others in the community, Williams said, the other reason for the event is to raise money to build an achievement academy for young people in the Camden area.
"Our fraternity does a lot of work with young people," Williams said. "All of the women being honored tonight are being escorted by young men in our program."
The award ceremony was emceed by 2011 African-American Women Achiever Elleanor Jean Hendley. This was Hendley's third year of serving as mistress of ceremonies for the event.
"The evening is wonderful for African-American women," Hendley said.
The women being honored are outstanding individuals, Hendley said, they've done tremendous things for the community.
More than 120 women have been honored with the achievement award since the program's inception. This year also marked the eighth time the Rosa Parks Award was presented to a pioneer in her field.
"We started with civil rights people, but ran out of them after three years," Williams said. "We expanded the Rosa Parks award to those who have had a large impact on society."
As for the achievement academy, Williams said, the Kappa Community Development Corporation has begun to look at properties, but doesn't have a concrete date set for opening the facility.
Although the night was about recognizing the important contributions to the community by women, Williams said, the fraternity is very committed to working with young men.
"Anytime you can work with black males it's important," Williams said.