A Woman's Business to host Power To Be Tea
Women Join Forces to Facilitate Discussion on the Legacy of Motherhood
SEWELL, NEW JERSEY— A Woman's Business will host its second annual Power To Be Tea on Saturday, May 10, 2014 from 11 am – 2 pm at Trump National Golf Club in Pine Hill, New Jersey. The Power To Be Tea serves as an anchor activity of A Woman's Business, an international outreach launched last year to mobilize dynamic women of all faiths, cultures, professions, generations and perspectives to build a platform that restores the image of women around the world and returns us to a position of prominence.
Featuring women representing media, business, politics, non-profits and home, the Power To Be Tea seeks to highlight how women are perceived around the world, address the many ways we are underrepresented and misrepresented and showcase the impact we can have when we unite our voices, hands and feet to address causes of interest to and affecting women.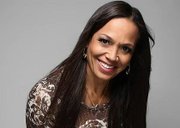 This year's dynamic line up of panelists includes trailblazing Broadcast Pioneer Trudy Haynes; Carol's Daughter Founder & Entrepreneur Lisa Price; legendary Basketball Player & Sports Commentator Valerie Still of OWN's "Mom's Got Game"; Conquering Hell in High Heels Founder Kim Pothier aka "Real Talk Kim"; and A Woman's Business Founder Angela M. Brown who will facilitate an inspiring discussion on the Legacy of Motherhood, highlighting the importance of fostering healthy relationships amongst women--including mothers and daughters--the role of mothers in shaping how we see ourselves and relate to other women and the responsibility of ALL women to take back our image, identity and rightful place in this world as our legacy to the next generation of women.

Women will be challenged by the panelists to first see one another differently and then mobilized to serve in their communities, using not only their voices, but their hands and feet to address causes of interest to and affecting all women.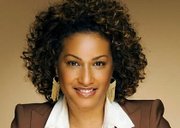 "We've all seen and talked about the reality television shows and the negative stereotypes they perpetuate of women around the world," said A Woman's Business Founder Angela M. Brown. "We must combat those images, replacing them with those we want the world to see of us. As the saying goes, 'a picture is worth a thousand words,' so it's not enough for us to simply talk about what we see or even change the conversation or channel, we must get up and change perception."
Brown continued, "Our expectation is that in uniting in service to one another, women will begin to see one another differently and in doing so, the world will see women differently. This will be our legacy, but it must first be embraced as our responsibility."
Following the discussion, A Woman's Business will present its first, annual LeadHER award, recognizing an individual who is about A Woman's Business to change the perception and restore the position of women around the world.
Tickets are $50 per person and are available for purchase online at www.awomansbusiness.org. For more information or to request a sponsorship package, call 856-817-6223, email info@awomansbusiness.org or visit www.awomansbusiness.org.