Placing Yourself in Today's Conversation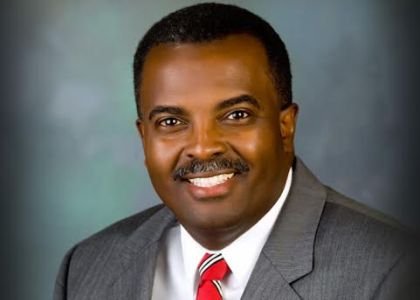 First let me take this opportunity to thank all of my well-wishers for their kind gestures leading up to my recent installation as Chairman of The National Black Chamber of Commerce. In this capacity, I will be working with my chamber colleagues across the United States to establish an economic agenda for the 1.9 million Black businesses to ensure their access to requisite resources and opportunities. This is a privilege and an honor to be in the position to design and implement strategies which will bring resolution to systemic challenges which adversely impact the success of Black businesses, i.e. capital access, job creation, scalability, credible supplier diversity programs and unionized construction projects.
Ironically, if you were to poll Black business owners in New Jersey today, they would support my premise. However, I am not seeking validation, but an audience that is willing to acknowledge that the mainstream expects Black businesses to compete, survive, and sustain themselves notwithstanding the aforementioned barriers, but is also willing to partner with the African American Chamber of Commerce of New Jersey (AACCNJ) to reverse this climate that is negatively impacting black businesses across New Jersey.
There are billions of dollars of opportunities from a variety of sectors at stake and the Black community must find a way to remove itself from the menu and to claim its rightful seat at the table. For too long now, much of the internal conversations amongst members of the Black community have placed the blame at the feet of others, while giving our own a pass. I was always told that you cannot expect respect, if we don't demand it from ourselves. Throughout New Jersey's landscape we can easily pinpoint underperformance in our school systems, government and with corporations which have a marginal record of hiring competent blacks seeking employment or contract opportunities with firms that can add value. What further exasperates this scenario is that so many blacks are loyal consumers of the products and/or services of these corporations, overwhelmingly re-elect ineffective government officials or continue to send their children to failing schools. Some would argue that they have no choice in the matter, then go on to articulate a multitude of excuses. Again, I urge you to join AACCNJ in its effort to restore relevance to the black sector of New Jersey's economy by demanding a greater level of accountability from within our family. I will assure you that by doing so; we will elevate our standing in society and begin to foster a climate that is receptive to engaging in conversations which will lead to mutually beneficial partnerships. These potential partnerships exist
throughout New Jersey, but it is incumbent on the black community to redress itself so that our contributions are compatible with the best of what New Jersey has to offer.
This leads me to the next topic of discussion, regarding the successor to Congressman Rob Andrews who recently announced that he would not seek another term in the United States House of Representatives. It has come to my attention that there are two Democratic challengers; Frank Minor, Mayor of Logan Township, and State Senator, Donald Norcross and the Republican candidate, Gary Cobb, Former NFL Player and current Television and Radio Commentator.