The Queen of New Jersey
Why Latifah won't forget her native state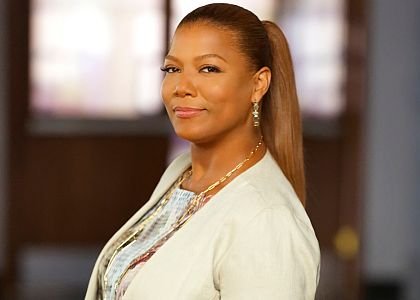 Queen Latifah may have put her multimillion dollar mansion in Colts Neck, N.J., on the market, but the first lady of hip hop has no intentions of leaving her home state of New Jersey – at least not on a permanent basis. She is currently bi-coastal, spending time in Los Angeles to film her hit daytime talk show, "The Queen Latifah Show," which has been renewed for a second season. But, wherever she lays her crown, rest assured, New Jersey, and her hometown of Newark, the largest city in the state, will never be far from her mind or her heart.
"Everything starts with Newark," she told American Way magazine. "Newark is the heart."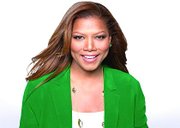 Latifah is the city of Newark's biggest cheerleader. Extoling its many virtues, the actress pointed out that Newark is home to cultural gems like the Newark Museum and the state of the art New Jersey Performing Arts Center. It has great restaurants, like one of her favorite soul food spots, John's Place, and it has bountiful outdoor spaces like Branch Brook Park, where she said she had her first kiss.
The magazine noted that Latifah is at the forefront of what the New York Times has called a "reawakening" of Newark - with ambitious real-estate development and a bourgeoning artist colony. "It may be transforming itself into a cool city," reported the Times.
That is something this Cover Girl has known all along.
"We've got music, culture, good shopping. The people are cool," she told American Way. "My dream is to make Newark beautiful, to put some beautiful homes there, and kind of get more of a middle-income population moving back into the downtown area."
Latifah has worked, tirelessly, to preserve and build the city of Newark. In 2009, she helped cash-strapped home owners in Newark keep their homes by working with Hope Now, an alliance of non-profit counselors and mortgage servicers that promote foreclosure prevention.
"This is about helping families and saving communities," Latifah said at the time. "Newark is my home town and I want people to know there are a number of resources out there to help them keep their home."
"She was sincerely interested in what role she could play in lending a hand to homeowners in risk of foreclosure," Stacey D. Stewart, vice president of FannieMae, a Hope Now partner, told the Star Ledger.
That's just one of her many philanthropic endeavors. In 2013, Latifah was honored by BET's Black Girls Rock!, which was taped at the New Jersey Performing Arts Center in Newark, and she made a special trip back to her hometown to receive the Newark Beth Israel Medical Center Community Award for her philanthropy in Newark. She was recognized, not only for her participation in programs about home foreclosures, but also for her work with the Newark Little League and work she has done through the Lancelot H. Owens Foundation.
The Lancelot H. Owens Scholarship Foundation was founded in 1992 by Latifah in honor of her late brother, Lance Owens, who died in a motorcycle accident. According to its website, the foundation "targets minority high schools and provides educational and leadership development opportunities to youth with strong, capable and promising futures."