U.S. has always 'Negotiated' with Terrorists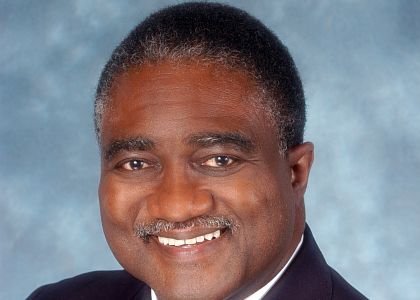 I disagree with President Obama's decision to trade five Taliban leaders being held at Guantanamo Bay for Sgt. Bowe Bergdahl, an apparent deserter who is believed to have been the only U.S. solider being held as a prisoner of war in Afghanistan.
My opposition is based on the firm belief that such exchanges only encourage future violence against the U.S. For proof, we need to look no further than statements made by Taliban leaders after the exchange of prisoners.
Time magazine quoted one Taliban commander: "It's better to kidnap one person like Bergdahl than kidnapping hundreds of useless people. It has encouraged our people. Now everybody will work hard to capture such an important bird."
Even so, Obama critics are incorrect when they claim that President Obama is departing from past U.S. practices.
Senator Ted Cruz (R-Texas), for example, said, "The reason why the U.S. has had the policy for decades of not negotiating with terrorists is because once you start doing it, every other terrorist has incentive to capture more soldiers."
Cruz is right about incentive, as we have already seen, but he is dead wrong about the U.S. not negotiating with terrorists.
Michael Reiss, who worked for the State Department under George W. Bush, has written a book titled, Negotiating with Evil. He traces the practice of the U.S. negotiating with terrorists all the way back to George Washington, John Adams and Thomas Jefferson.
Politifact, quoting Reiss, said the three "accommodated what today would be viewed as terrorists." The author stated, "They each authorized payment to the Barbary pirates, and the U.S. Senate even ratified a treaty that enshrined the annual provision of naval supplies as 'protection.' "
According to USAToday, "… Security experts like Bruce Hoffman, director of Georgetown University's Center for Security Studies, said that however common the refrain 'we do not negotiate with terrorists' has become, it is 'repeated as mantra more than fact.'
"'We have long negotiated with terrorists. Virtually every other country in the world has negotiated with terrorists despite pledges never to,'" Hoffman said. "'We should be tough on terrorists, but not on our fellow countrymen who are their captives, which means having to make a deal with the devil when there is no alternative.'"
In that same newspaper article, Charles "Cully" Stimson, who helped coordinate the Pentagon's detainee operations under President George W. Bush, said both Democratic and Republican administrations have relied on terrorist groups for "information, supplies, personnel – a lot of different topics."
He told USAToday, "We have had very quiet negotiations, or discussions at least, with terrorist groups over the years on a whole host of things. They just haven't usually come to light."
But many have come to light.
Quoting Reiss' book, Politifact notes:
*After the North Koreans captured the U.S.S. Pueblo in 1968, President Lyndon Johnson apologized for spying as part of negotiations to secure the release of 83 American prisoners.
*In 1970, President Richard Nixon pressured Israel, Switzerland, West Germany and Britain to release Palestinian prisoners after two airlines were hijacked by the Popular Front for the Liberation of Palestine.