Christie hails drop in violent crime in Camden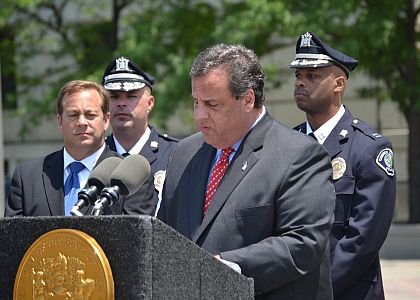 New Jersey Gov. Chris Christie spoke at Camden City Hall on Tuesday, updating the public on the Camden County Police Department, which launched May 1, 2013. The police department says since this time last year, non-fatal shootings are down 35 percent, homicides are down 20 percent and motor vehicle thefts are down 34 percent.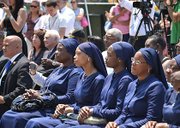 Christie spoke on the same day a new class of 70 additional police officers for the city was graduating, enough to boost the Camden County Police Department's Metro Division force to nearly 400.
The old city police department was dissolved in May 2013 as part of a complete policing overhaul championed by both the Republican governor and the Democrats who run the Camden city and county governments.
"While it's too early to declare victory, there have been some real signs of progress in Camden," Christie said in an event in front of City Hall.
Christie said Tuesday that he expects to be back over the next six months to announce new businesses, but neither he nor other officials said what they might be.
The Associated Press contributed to this story.