Some of the Best of the Class of 2014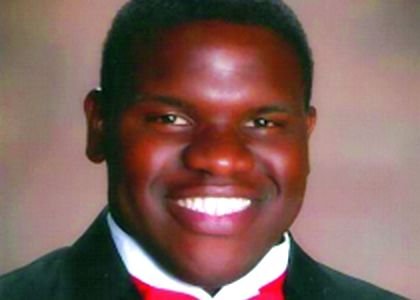 South Jersey Journal celebrates the academic accomplishments of some of New Jersey's extraordinary students. These students are active in the community, mentors, and advocates of education. They have been recognized by community groups and in some instances have received statewide and national ranking for their accomplishments. These students are raising the bar of excellence while inspiring those who will follow in their footsteps. They are the future, so let's take a closer look at some of the students who are at the top of their class in 2014.

Brianna Beulah
GPA: 4.0
High School: Deptford Township High School
College: Rowan University
Major: Psychology
Brianna Beulah continues to be an example of academic excellence and a pillar in the community. A member of Calvary Bible Church's Youth Group in Deptford, NJ, Beulah has collected goods for various food drives, assisted in taking Thanksgiving dinners to homeless shelters, participated in "Operation Christmas Child" fundraiser/drive, participated in "Choices for Heart" fundraiser/walk, assisted in a spaghetti dinner fundraiser, and participated as an evangelist in Philadelphia.
A senior captain of her school's cheerleading team, Beulah has been a part of the National Honor Society for three years. Beulah also participated in numerous programs throughout her academic career including art club, culture club, rotary interact, Students in Action, health care careers club, and the student government association.
Beulah will be attending Rowan University where she seeks to obtain a Doctorate in Psychology.
Timothy Brown Jr.
GPA: 3.7
High School: Red Lion Christian Academy (9-10), Kingsway Regional High School (11-12)
College: Fairleigh Dickinson University
Major: Business Administration/Entrepreneurship
Originally from Bear, Delaware, Timothy Brown Jr. is the eldest of three boys. He has completed over 300 hours of community service including: working as an assistant for the Sunday Breakfast Mission, becoming a trail steward for the Northern Delaware Greenways, as the strength and conditioning coach of AAU basketball teams, and tutored younger kids in various subjects.

Brown spent summers participating in the Upward Bound Classic Program, where he was selected and won several leadership awards. Brown was also nominated by teachers, principals, and peers for National Society of High School Scholars (NSHSS), People to People Leadership Seminar, National Student Leadership Conference, and Lead America Conference. He is a recipient of the Faithful Leaders Always Serving Him Program.
A student-athlete, Brown has been playing football since the eighth grade. A captain of the Kingsway Dragons, Brown has won numerous awards including Mini Max Award Winner, the West Jersey Football League (National Division), the All Touchdown Club of Southern New Jersey, Super 100 All State Football Team, and the Coaches' and Captain's award.
Brown lives his life through the Bible verse: Philippians 4:13(KJV):" I can do all things through Christ which strengthens me."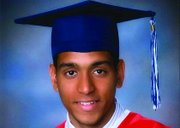 Anthony Mills
GPA: 3.3
High School: Washington Township High School
College: Rider University
Major: Business Administration
Hard working student, avid track runner, and future business man, are just some of the ways to describe Anthony Mills. Using his experiences to achieve his goals in life, Mills is truly ahead of the class. Mills was a student athlete throughout his academic career. He competed in cross country and long distance indoor and outdoor track events.