First black woman to win Olympic gold dies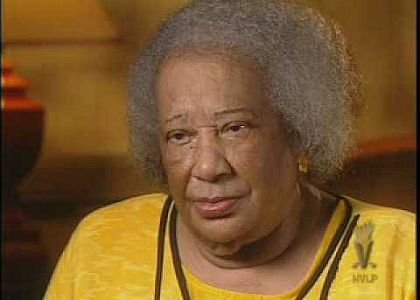 Alice Coachman Davis, the first black woman to win an Olympic gold medal, died July 14 in south Georgia. She was 90.
According to USA Track and Field, the American governing body of the sport, Davis won Olympic gold in the high jump at the 1948 games in London with an American and Olympic record of 1.68 meters. Davis was inducted to the USA Track and Field Hall of fame in 1975, and was inducted to the U.S. Olympic Hall of Fame in 2004.
"Going into the USOC Hall of Fame is as good as it gets," she told The Associated Press in a 2004 interview. "It's like Cooperstown, Springfield and Canton," she said, referring to the sites of other prominent Halls of Fame.
Davis was the only American woman to win a gold medal at the 1948 games.
She retired at age 25 after winning the gold medal in London.
Davis attended Tuskegee University and also played basketball on a team that won three straight conference basketball titles. She won 25 national track and field championships — including 10 consecutive high jump titles — between 1939 and 1948, according to USA Track and Field.
According to USA Track and Field, Davis won her first national high jump title at age 16 and worked as a school teacher and track coach after retiring. An elementary school in her home town is named in her honor and opened in August 1999 according to Dougherty County schools officials.
The Associated Press contributed to this story.