Labor Group Withdraws UNCF Support Over Koch Gift
Freddie Allen, NNPA Washington Correspondent | 7/17/2014, 10:48 a.m.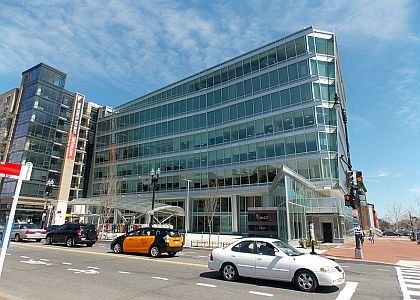 WASHINGTON (NNPA) – Lee Saunders, president of the American Federation of State, County and Municipal Employees, has discontinued supplying scholarships to the United Negro College Fund because it accepted a $25 million donation from ultra-conservative billionaires Charles and David Koch and UNCF President Michael Lomax apparent support for the brothers' right-wing ideology.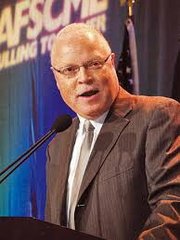 Saunders, an African American, said in a stinging letter to Lomax that he was "deeply troubled" when the UNCF accepted the donation from Koch Industries, Inc. and the Charles Koch Foundation in June, but was even more shocked when Lomax later attended the Koch brothers' event in California.
"This was a betrayal of everything the UNCF stands for. The avowed purpose of this private event was to build support — financial and political — for the Koch brothers' causes. Your appearance at the summit can only be interpreted as a sign of your personal support and the UNCF's organizational support of the Koch brothers' ideological program," Saunders wrote.
He explained, "The Koch brothers and the organizations they fund have devoted themselves for more than a decade to attacking the voting rights of African Americans. They support voter identification laws. They seek to restrict early voting and voter registration. They support laws that threaten organizations that register voters in the African American community."
For nearly a dozen years, AFSCME provided annual scholarships and aid packages worth hundreds of thousands of dollars to UNCF, according to officials with the labor group.
When Koch Industries acquired Georgia-Pacific in 2005, they continued a long-standing relationship between the manufacturing giant and UNCF that spanned decades. Since then, according to UNCF's website, both Georgia-Pacific and Koch, have continued to support UNCF programs.
Charles and David Koch have been criticized for also supporting the American Legislative Exchange Council, the driving force behind voter identification laws in the United States. ALEC also worked with the National Rifle Association on "Stand Your Ground" legislation that gained notoriety worldwide following the shooting death of Trayvon Martin, an unarmed Black teen in Sanford, Fla.
In response to Saunders letter, Lomax and UNCF issued a statement touting UNCF's successful efforts in sending underprivileged students to college, while recognizing the incredible need for resources that often goes unmet.
"This year alone, UNCF awarded $100 million in scholarships to more than 12,000 students at 900 schools across the country, yet had to deny 9 out of every 10 qualified applicants due to lack of resources," the statement read.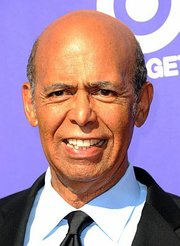 Lomax wrote that although he was "saddened by AFSCME's decision, it will not distract us from our mission of helping thousands of African American students achieve their dream of a college degree and the economic benefits that come with it."
Conservative radio talk show host Rush Limbaugh accused AFSCME of operating similar to a plantation with UNCF as its slave.
Lezli Baskerville, the president and CEO of the National Association for Equal Opportunity in Higher Education (NAFEO), an umbrella group that represents both public and private Black colleges, said that Lomax, as the head of UNCF, carries a heavy burden.