If We Did it Before, We Can Do It Again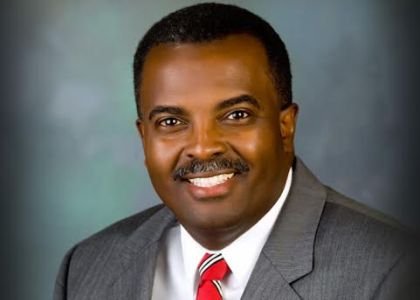 As many Americans watch the daily news feeds either in the comfort of their homes or via an electronic device, many of the issues of today seem almost like a repeat of a 50 year old broadcast. The story lines range from racial inequality, a demand for access to affordable housing and economic opportunity, the rising cost of living, a need for fair wages, the continuing debate over immigration, fair voting rights, the implications of defending the homeland and our allies abroad and access to a quality education for our children.
King David's son Solomon said, in Ecclesiastes 1: 4-11 "What has been is what will be, and what has been done is what will be done, and there is nothing new under the sun". Ironically, 50 years ago, many of the aforementioned challenges impeded the progress of African Americans throughout the United States. However, during that era, based on what I have read over the years; the African American community had leaders disbursed throughout all sectors of the country advocating for specific policies and rights; people like Fannie Lou Hamer (Voting Rights), Stokely Carmichael (Advocacy/Morality and America's Doctrine/Creed), Adam Clayton Powell (Legislative Power), Thurgood Marshall (Fairness/Justice), Dr. Leon Sullivan (Capacity Building), Dr. Fredrick Humphries, (Education), Medgar Evers, (Redress, Restitution), Reginald Lewis, (Capital Access), Marian Wright Edelman (Children's Advocacy, Shirley Chisholm, (National Politics), Harry Belafonte, (Activism/Entertainment), to name just a few.
What is interesting to note about this distinguished group of African Americans, is that only a few held elective office. Yet, they had a frame of reference regarding their ancestry which propelled them to view society through a transformative lens that was focused on obtaining equity through demonstrated excellence. Moreover, it was the late Dr. Arthur Fletcher, Former Chairman, National African American Chamber of Commerce and the chief architect of a strategy to effectively implement Affirmative Action and Civil Rights legislation, and who coined the phrase "a mind is a terrible thing to waste." Furthermore, these individuals were well educated and versed in the law, possessed business acumen, and accepted the inherent risk associated with their public advocacy, but nonetheless, stayed the course because of the potential favorable impact of the change in the current trajectory for their people. The cumulative impact of their collective actions on the current status of today's African Americans, as it relates to their roles in the various sectors of the United States economy is difficult to quantify. The deliberate actions of our forefathers led to the adoption of a number of new laws, career advancements, and implementation of innovative ideas and best practices which better positioned African Americans for growth and improved equity in the United States economy in 2014. Also, since, they were not all geographically confined to the north, south or Washington, D.C., their respective successful actions appeared to be choreographed to connect in the continuum of positive progress which led to the advancement of African Americans across America.
However, today, within the African American population of the United States, we have several individuals within each of the categories of the aforementioned leadership roster that possess a comparable degree of education, knowledge, and/or societal role with commensurate responsibility, while existing in a country where the conditions are considerably better but their collective effectiveness in advancing the success of the African American community is almost nonexistent. This seems so paradoxical, and unfortunate at the same time, a grim reality that the African American community must collectively find a way to effectively address. Both the experiences and past success as demonstrated by our forefathers; many of those whom did well for themselves and simultaneously leveraged the wherewithal to help contribute to the success of the African American community, was very evident over the past 50 years, so why not today?