Don't be discouraged by job numbers
Work It!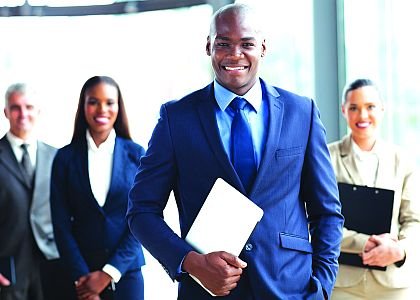 A recent study shows that African American college graduates have a 12.4% unemployment rate which is higher compared to those of other racial/ethnic groups with similar credentials. This will sound like old news to many in my generation—a reality of what we have been experiencing as differences long before this type of data was assessed and publicized.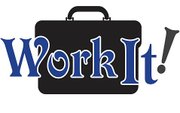 I understand these statistics are a harsh reality; however, I worry that some well-intended "studies" could further victimize some individuals who unfortunately need little additional proof that trying to succeed is not worth the effort if the deck is unfairly stacked against you.

When statistics are" verified" in a study and publicized it could have both a negative and positive impact:
the already discouraged could become even more discouraged
the effected group can use positive strategies to improve outcomes
Employers who are really looking for greater diversity could step up hiring of qualified African Americans and males in particular.
Each individual does have a choice in how he or she views and responds to some of these societal realities. One very optimistic and logical way is to consider the entire picture. Meaning, it is important to look at the other side of that statistic - that 87.6% of African Americans with degrees are employed. It is essential to take a broad view to avoid falling into the victimhood trap.
Like age, a statistic is nothing but a number— it does not define you, limit or victimize you. You are always in control of your destiny, though it may seem that others are.
One of the many ways to ensure a more positive outcome is to remember that talent and experience does and should matter. Therefore doing well in college and earning a high GPA makes you more competitive. However, we cannot under estimate the value and necessity of getting an internship or co-op job for relevant work experience. These experiences often result in a first job, and are resume builders. The internship and co-op job experience also gives the soon-to-be college graduate the opportunity to develop relationships and form a network of individuals that could assist you in launching a career. Joining the alumni association of your college is another to tap into a supportive network.
Reports like the one cited here should motivate jobseekers to consider a wider variety of options. For those who are unemployed or underemployed opportunities to earn additional income exist. For example, good writers for digital publications are needed, and opportunities to sell and market everything online abound. Using natural strengths and skills that you enjoy make it easier to excel in a particular area.

If you enjoy something you tend to want to spend more time doing it and therefore develop your level of expertise in that area. Broaden that into a way to earn income.
Also consider going global virtually or actually. It's a big world and excellence still matters. Smart global companies who value diversity should be considered. This could mean relocating across the country or around the world.
One of the reasons this column constantly encourages entrepreneurship is that we believe everyone has something they can do. Will that thing make you a billionaire? Perhaps not, but if done with integrity and determination it can provide you the ability to earn a living doing something you enjoy and excel at, while providing a needed product or service.
Every single individual must always strive to be the best, work hard and think of opportunities that may come in nontraditional ways. We have to be the masters of our own ship.
Carlotta Daniels-Randolph, M.Ed. is a workforce development professional with 20 years' experience in the public and private sector and an administrator and adjunct instructor at Delaware County Community College.