Sheila Oliver to write tell-all book on NJ politics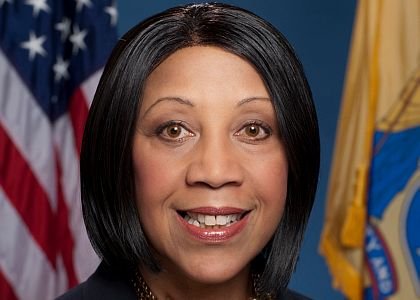 Former state Assembly speaker Sheila Oliver announced last week that she is writing a tell-all book about her tenuous four years as New Jersey's first African American woman to serve as state Assembly speaker. She is only the second African American to hold the spot.
Oliver, 61, served as speaker since 2010 and will be officially replaced in mid January by Democratic Assemblyman Vincent Prieto. She represents the 34th District that includes the northern and central New Jersey towns of Clifton, East Orange and Montclair.
In a brief statement last week to constituents, Oliver said she is working on a memoir chronicling some of her many challenges as an African American woman Assembly speaker. The announcement comes after a difficult political year for Oliver—including a dead last finish last summer in the senate primaries; frequent public clashes with Governor Chris Christie and an acrimonious and bitter relationship with powerful politico Democratic state Senate President Stephen Sweeney.
Some contend the biggest accomplishment of Oliver's stint as speaker was advocating for an increase in the state's minimum wage---a battle that she ultimately won as the state recently increased the minimum wage from $7.25 to $8.25 per hour.
No word from Oliver as to if she will self-publish the book or market it to a mainstream publishing house.