Former All-Pro CB Nnamdi Asomugha Retires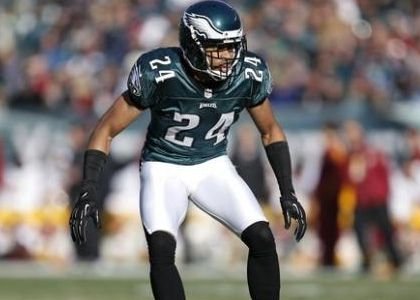 In July 2011, Nnamdi Asomugha left the Oakland Raiders as arguably the top shutdown cornerback in the NFL. At the time, he was one of the NFL's most sought-after free agents. Three seasons later, he re-signed a one-day contract with the Raiders on Dec. 27, and formally announced he's stepping away from the game for good.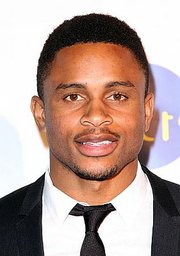 Asomugha, 32, was a 2003 first-round pick (No. 31 overall) by Oakland. He quickly established a reputation as one of the game's best man-to-man corners. In 2008, Asomugha made his first Pro Bowl as opposing signal-callers targeted him just 27 times all season long.
Pressing up against the league's best wide receivers, teams would completely design their game plans around sending receivers in motion and utilizing other tricks to prevent him from making the big play.
In July 2011, Asomugha left Oakland during free agency and signed a five-year, $60 million deal with the Philadelphia Eagles. During his tenure with the Eagles, Asomugha struggled to acclimate to his surroundings.

A season later, Asomugha was one of the worst cornerbacks in football, as quarterbacks had a 120.6 passer rating throwing in his direction, per Pro Football Focus. Two years after signing his massive contract, the Eagles released him in March.
The San Francisco 49ers eventually brought him in on a one-year deal, but his stop was short-lived. He appeared in only three games (one start) for the 49ers after signing a one-year, $1.35 million contract that included another $1.65 million in incentives. The 49ers cut him on Nov. 5.
Asomugha finishes with 15 career interceptions and 406 tackles over 143 games. Known as one of the better people off the field in the NFL, he was honored with the President's Volunteer Service Award in 2008 to go along with his four All-Pros and three Pro Bowls.
Less than three years after being one of the most prized free agents on the open market, Nnamdi Asomugha' NFL career is over.
Asomugha formally announced his retirement at the Oakland Raiders' headquarters; ending his 11-year career at the place he had his most success.
"I'm just grateful to be back, grateful for everything to go full circle," Asomugha said. "For all of the achievements and awards, to be able to retire as a Raider ranks highest among all of those."
Asomugha made three Pro Bowls and was a two-time first-team All-Pro during his eight seasons with the Raiders when he was considered one of the league's top cover cornerbacks.
But his career quickly fizzled after signing a $60 million, five-year contract with Philadelphia in the summer of 2011. He was cut after two years with the Eagles and played just three games this season for San Francisco before being released in November.
He said he had opportunities to come back since then but felt the time was right to go on with the rest of his life.
Asomugha was joined at his retirement news conference by three of the Raiders' best defensive backs: Hall of Famer Willie Brown, Lester Hayes and Charles Woodson. Asomugha credited all three, along with others like Rod Woodson and Mike Haynes for his transformation from a college safety to an elite NFL cornerback.