January BUZZ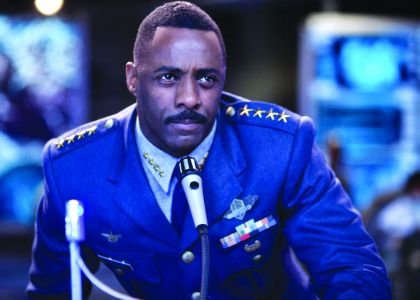 Aretha Franklin said things are moving forward with her long-awaited biopic.
"This is very much alive," she told the ladies of "The Talk." "Five years is nothing when it comes to Hollywood and biopics… I think we've got a deal on the table now. I wanted to confirm that the people were credible people to work with. I have confirmed all of that now."
At one time, the Queen of Soul said she wanted Halle Berry or Jennifer Hudson to portray her on the big screen.
Franklin is also reuniting with her longtime friends, music mogul Clive Davis and super producer Kenneth "Babyface" Edmonds for her next album, which is going into pre-production.
"I hope to have a really smashing CD that everyone loves," she said in USA Today. "Including me first."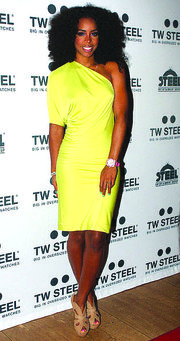 Kelly Rowland opened up about her conflicted feelings about her BFF Beyonce's success on her song "Dirty Laundry." Now, the "X-Factor" judge said she has grown to appreciate her on path.
Rowland, who burst onto the music scene with Beyonce as part of the hit group Destiny's Child, said she is no longer comparing herself to Queen Bey.
"As a woman, [you] can't expect to be on somebody else's level and don't allow other people to put you on somebody else's level and look at what somebody else has," she told Arsenio Hall. "You should want your own path."
In response to mounting criticism for not having any black female cast members, "Saturday Night Live" has announced that it is hiring a black female cast member by January. "SNL" has not had a black female cast member since comedian Maya Rudolph left the show in 2007. The show has only featured four black women in its 39-year history: Yvonne Hudson (1980-81), Danitra Vance (1985-86), Ellen Cleghorne (1991-95) and Rudolph (2000-2007).
She has dated a basketball player, married and divorced a football player (Chad Johnson) and now "Basketball Wives" star Evelyn Lozada is pregnant by a baseball player. Lozada has confirmed that she is expecting a child with LA Dodgers outfielder Carl Crawford. She is due in March.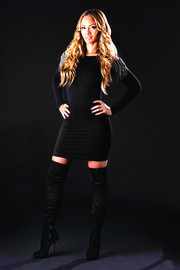 Lozada, 38, has a 20-year-old daughter, Shaniece. Crawford has two children, a 10 year old and a baby born this summer – both with a woman named Amy Freeman. Apparently the younger child was born about the same time Lozada's baby was conceived, which had tongues wagging. But Lozada and Crawford said that is in the past and their union is strong.
Lozada recently told "OMG! Insider" that she is open to marriage.
"I definitely would get married again. I still believe in love," she said. "I'm not one of those people that's like 'we need to get engaged, we need to get married.' No, absolutely not. I feel like that's going to come, just like with the baby, let it come. I'm not forcing anything, so if it happens, it happens."
After eight months of name calling, mudslinging and Twitter wars, the contentious divorce between "Real Housewives of Atlanta" star Porsha Williams and Kordell Stewart has been finalized. The two were married in 2011 and have no children. Porsha has reclaimed her maiden name, has a fierce new attitude and now she is baring it all – for the sake of hair, that is. The weave-wearing reality star recently launched a hair line called the Go Naked Hair Collection, which features Brazilian and Indian hair textures.