Lawnside Education Foundation to Host Benefit for Library
Lawnside Education Foundation, Inc. was established in 2009 to support the Lawnside School District. The foundation is currently raising funds to refurbish the library and have committed to raise $50,000 for technology, books and furnishings for the students. The foundation was able to present the district with a check for $15,000 last year at its annual dinner dance. This year, the foundation will donate $10,000 which will move it closer to the goal.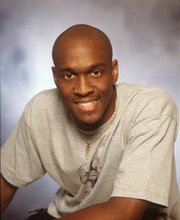 The dinner dance this year will take place on Saturday, February 22, 2014, 6:00 p.m. at Merion Caterers in Cinnaminson, NJ. The celebrity emcee will be Gervase Peterson from the CBS reality television series Survivor. Last year, Rick Williams from 6ABC was the celebrity emcee. Also, former news anchor Ms. Lori Wilson from Channel 10 served as guest emcee at the first dinner dance in 2010. Several donors and community leaders have received awards for their support and service from LEF. Guests from south/central Jersey have attended the event annually. Attendance has ranged from 180-220 guests. Local businesses have also supported the foundation's efforts, and the foundation has had the support of the superintendent and school board.
In the President's Message on the foundation's website, Dr. Sandra G. Strothers, said the foundation is committed to the creation of innovative programs and activities that will assist Lawnside School District students and the community."
Strothers adds: "We will work to ensure children receive a quality education, Lawnside Public School teachers receive professional development and opportunities to enhance instruction, and assist with our borough's continued development and prosperity. Our vision is community service through scholarship."

For more event information call 856 323-7573 or visit: www.lawnsideedfoundation.org.