The Pivotal Role of Historic African American Churches in South Jersey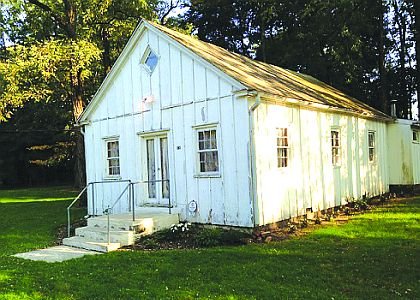 New Jersey played an integral part in the escape of thousands of slaves from upper southern states such as Virginia, Maryland and Delaware through the Underground Railroad.
There were three major Underground Railroad routes through South Jersey — Station A, a connection from Camden to Burlington and from Bordentown to Princeton; Station B, which included a system from Woodbury to Mouth Laurel; and Station C, which consisted of a route from Greenwich to Swedesboro, then on to Mount Holly.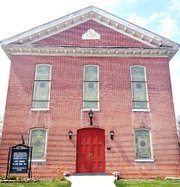 According to Gloucester County Historical Society records written by Mrs.William Farr of Haddonfield in the 1960s, the Quakers operated the Underground Railroad in Cumberland, Salem, Gloucester, Camden, Burlington and Mercer counties, including a "ferry service" across the lower Delaware River and Bay area.
"Blue or yellow lights flashed a warning or safety," Farr wrote. "The cargo would land in Greenwich or Swedesboro, then move on to Woodbury or Camden."
From those three stations, runaway slaves were filtered to North Jersey, then on to New York and Canada where they found freedom.

Three churches in New Jersey that had a pivotal role in the Underground Railroad include Mount Zion African Methodist (AME) Church in Woolwich Township, Jacob's Chapel AME Church in Mount Laurel, and Macedonia AME Church in Camden.
The Mount Zion AME Church, a small one-story frame church built in 1834, was one of the important Underground Railroad stations in Small Gloucester from the time of its construction until the beginning of the Civil War. Members of the Mt. Zion AME church supported the Underground Railroad and actively provided protection, supplies and shelter for runaway slaves.

Several original members of the congregation, including Pompey Lewis and Jubilee Sharper, directed conductors, engineers and slaves north after taking care of their personal needs. A secret, three foot by four foot trap door in the floor of the church's vestibule provided access to a hiding place in the crawlspace under the floor. The church cemetery is also the resting place of about 200 former church members, runaway slaves, and "colored" troops who fought in the Civil War.
The AME Church was organized nationally in 1816 under the leadership of Richard Allen. Allen and all AME circuit preachers played an important role in the protection and movement of runaway slaves as they moved through counties and conveyed directions, relayed messages and provided shelter.
Jacob's Chapel started in 1813 as the Coleman Meeting House in Evesham Township, which is now Burlington County. The house was the first church in Burlington County to join Bishop Richard Allen's newly formed African Methodist Episcopal Church. In 1922, the church had 42 members.

The Colemantown Meeting House and Jacob's Chapel are located on Elbo Lane in Mount Laurel, New Jersey. Elbo Lane was formerly known as Colemantown Road and was located in the village of Colemantown. Colemantown was named for John Coleman, a conductor on the Underground Railroad
With such a large and growing settlement, the church elder wanted a larger place to worship. A Quaker named Albert Jacobs sold the church and land in 1840. The church was later named after him and dedicated on September 26, 1859.