America's Policy Toward Cuba Never Made Sense
Lekan Oguntoyinbo, NNPA Columnist | 12/29/2014, 11:43 a.m.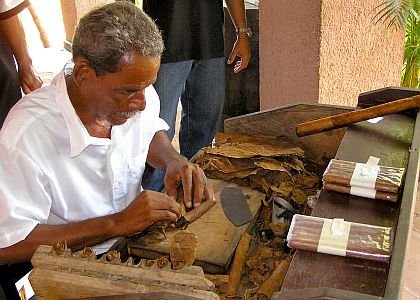 President Obama's decision to restore full diplomatic relations with Cuba, following 18 months of secret talks, is one of the smartest decisions he's made as president.
Obama recently announced that the United States will open an embassy in Havana for the first time in more than 50 years, symbolizing the end of enmity between the two Cold War archrivals. The Obama administration will also ease restrictions on travel and trade with Cuba. Abolishing the trade embargo, however, will require congressional approval.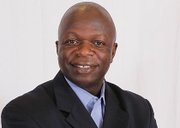 The move toward restoring relations between the two nations was the result of a landmark humanitarian prisoner exchange announced this week that resulted in the release of American contractor Alan Gross, who had been held in a Cuban prison for five years on suspicion of being a U.S. spy.
Normalizing relations with Cuba – an island nation just 90 miles off the coast of Florida – is a smart idea whose time is long past due.
Of course, Washington's decision to cut diplomatic ties with Cuba, a nation that is estimated to be 40 -60 percent non-White never made sense to begin with.
For years, Fidel Castro and his band of ragtag but gallant revolutionaries had fought the forces of Cuban dictator Fulgencio Batista, an American puppet and brutal ruler said to be responsible for the deaths of more than 20,000 Cubans.
In the early days of the revolution, Castro, whose forces eventually prevailed on January 1, 1959, actually identified with America's founding fathers and sought to build bridges with Washington.
"The revolution was about race, class and oppression," Felix Sharpe-Caballero, a Cuban-American of African descent who immigrated to the United States when he was three and who visits Cuba four or five times a year, told me. "One of Fidel's Castro's first executive orders was to eliminate racism. No less than eight of my relatives on father and mother's side who are highly rated medical professionals. These are all people who looked like you and me. In pre-Castro Cuba that would have been impossible. "
Castro was spurned by both the Eisenhower and Kennedy administrations. Washington's persistent efforts to derail the Cuban revolution and to assassinate Castro ultimately drove him into the arms of the Soviets. Cuba remained a fiercely loyal ally of Moscow until the Soviet Union collapsed in 1991.
For this loyalty, Cuba paid a huge price economically as a result of a U.S. trade embargo. The effect of the embargo was felt even more deeply after the Soviet Union, Cuba's main patron, went out of business. Wages shrunk, living standards plummeted and analysts predicted it was only a matter of time before the Cubans would rise up and oust Castro.
They couldn't have been more wrong.
Meanwhile, Washington, which couldn't handle defeat, refused to lift the embargo. It continued to lambaste the Cuban government as a communist regime that consistently violated human rights.
That didn't make sense either.
Of the five communist countries left on the planet – Cuba, China, Laos, North Korea and Vietnam – the U.S. has diplomatic relations with three. The U.S restored full diplomatic relations with Laos in 1992 and with Vietnam under the Clinton administration. The U.S. has had a relationship with China for decades and China is one of America's most important trading partners.